Briefs
Six Thomashefsky Patients Test Positive for Hepatitis
CDC Working to Determine if Doctor Infected Them
Test results are in for 219 patients treated by Dr. Allen Thomashefsky, who is being investigated by the Santa Barbara County Public Health Department for shoddy sterilization techniques that may have infected some of his patients with hepatitis or HIV.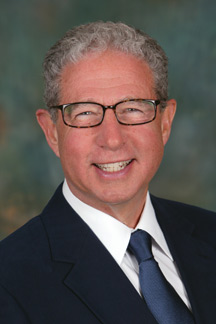 Six of Thomashefsky's patients who received injections at his Bath Street clinic tested positive for Hepatitis C; the Centers for Disease Control and Prevention are conducting additional tests to determine if the infections are new and related, or if the patients were already infected prior to visiting Thomashefsky's office.
One patient tested positive for Hepatitis B, but that case was determined to be a prior, existing infection, said health officials.
No patients tested positive for HIV.
After one of Thomashefsky's patients recently became infected with hepatitis C, and that patient told health officials about a procedure at Thomashefsky's clinic, the Public Health Department made an unannounced visit to his Bath Street office and discovered that "standard infection control precautions" were not taking place, health officials said.
Officials are now in the process of notifying all of Thomashefsky's patients who received injections from him in the past seven years. Thomashefsky specializes in prolotherapy, a pain relief injection therapy. His office was closed March 19 as part of Public Health's investigation, and it remains closed.
The Oregon Medical board has also ordered Thomashefsky to cease administering prolotherapy injections at another clinic he owns in Ashland, OR.
Santa Barbara Public Health says it is informing patients of the possible risks and where to go for testing. For more information, go here.