Briefs
Another Thomashefsky Infection
New Hepatitis C Patient Identified
The county Public Health Department announced Tuesday that a seventh patient has been identified who received injections from Dr. Allen Thomashefsky and is now diagnosed with hepatitis C. Public Health continues to investigate the doctor's practice after identifying a number of infection control breaches in his clinic on more than one visit. Of the seven patients who have tested positive for hepatitis C, one was determined to have had it prior to seeing Thomashefsky.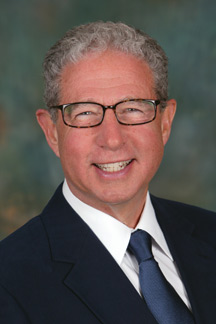 Five of those seven patients diagnosed with hepatitis C received injection procedures performed by the doctor on the same day. According to Public Health, these five cases do not have any other commonalities other than their treatment at his clinic. Public Health spokesperson Susan Klein-Rothschild said she couldn't specify on what date these five patients visited the clinic, but she added that they have reason to believe the infection control breaches were part of his typical practice procedures. Public Health believes any patient who received treatment could be exposed to blood-borne viruses.
Though the department has not released which violations they found during two inspections (one announced, one unannounced), examples of possible breaches include not wearing latex gloves, reusing a syringe, or lack of hand washing.
Blood samples from the identified cases have been sent to the Centers for Disease Control, which is testing the samples to determine if they are genetically similar. "It's hard to wait right now, but we want to get it right," Klein-Rothschild said. "For everyone who is positive, we are going to follow up in detail."
Thomashefsky was one of only a few area doctors who practiced prolotherapy, a regenerative injection therapy treatment intended to relieve chronic pain. He worked out of a Bath Street office and a clinic in Ashland, Oregon. His Santa Barbara office was shut down in March, and the Oregon Medical Board recently restricted his license. Public Health is urging everyone who received treatment from Thomashefsky in the past seven years to get tested, as people can live with hepatitis for some time without showing symptoms. Thomashefsky has not returned email requests for comment.