Briefs
United Launch Alliance Disputes $30 Million in Property Taxes
Difference in Assessed Value of Vandenberg Launch Pads Amounts to $3.27 Billion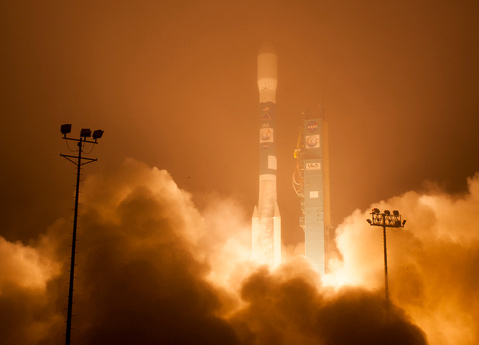 In what is likely the largest bundle of tax appeals Santa Barbara County has ever seen, United Launch Alliance (ULA) is disputing a series of escaped assessments (meaning corrections to a property's assessed value) issued by the county from 2007 to 2014. The difference amounts to $3.27 billion and translates to about $30 million in property taxes.
ULA — a Boeing/Lockheed Martin joint venture formed in 2006 — leases three space launch facilities at Vandenberg Air Force Base. When the company formed in 2006, it was audited by the county. In 2008, Santa Barbara issued an escaped assessment to ULA after discovering property that had not been reported, according to Keith Taylor of the County Assessor's Office.
In 2012, ULA submitted a series of assessment appeals for 2008, 2011, and 2012. The reasons for the escaped assessments vary. Some, for instance, have to do with items that weren't previously reported to the assessor's office, according to Taylor. Others had to do with improvements made to the launch pads.
Citing pending litigation, ULA spokesperson Jessica Rye would not comment on the specifics of the cases. She did contend that some of the costs claimed by the County Assessor's Office go back to before ULA formed in 2006. "ULA believes it owes little or no additional taxes to the county," Rye said in an email. She added that ULA's taxes were increased by 300 percent based on "old, erroneous information."
Next month, the matter will return to the County Assessment Appeals Board, made up of commissioners appointed by the Board of Supervisors. The last big tax appeal, according to Taylor, was with ExxonMobil over their POPCO gas processing plant. The county assessed the property at about $750 million. The oil company claimed it should have been closer to $99 million. The two sides settled on a figure in the upper $500 million range.