Outdoors
Condor Trail Through Los Padres National Forest Nears Completion
Woman Hiking the 410-Mile Route from Lake Piru to Big Sur Would Be First Finisher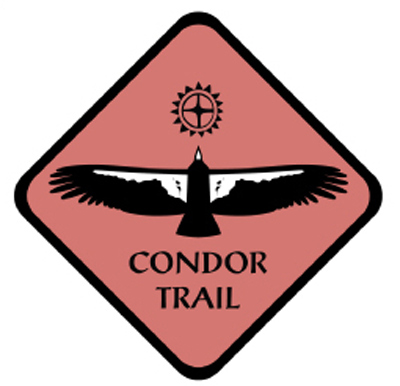 A trail spanning the Los Padres National Forest has soon to graduate from concept to reality: Earlier this month, a solo backpacker ​— ​well on her way to becoming the first to thru-hike its remote and rugged 410-mile length ​— ​checked off one of the route's most daunting sections, deep in Santa Barbara County's San Rafael Wilderness.
The Condor Trail, which follows the critically endangered vulture's historic flyway, runs from Ventura County's Lake Piru, at the southern boundary of Los Padres, to Big Sur's Bottchers Gap Campground, at the forest's northwest corner, in Monterey County. Along the way, the route cuts through a handful of federally designated wilderness areas, arguably some of the most breathtaking backcountry in the state.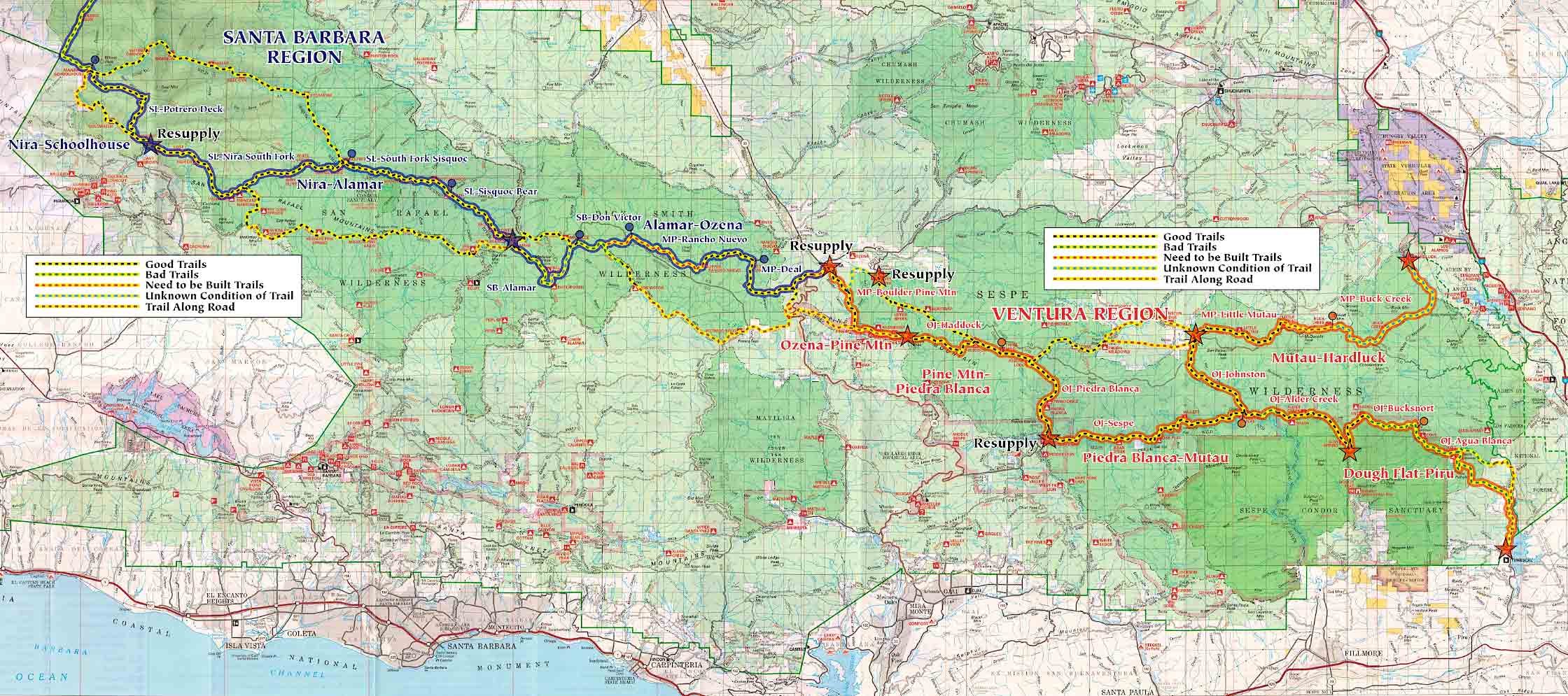 "It's just a fantastic forest, and Condor Trail is the crowning jewel of the Los Padres," says Bryan Conant, a UCSB-trained cartographer who's headed up the last five years of this 20-year trail project orchestrated and carried out mostly by volunteers. The idea took root in 1996 with Irvine-based software engineer Alan Coles. Since then, torchbearers have navigated the challenging terrain of federal bureaucracy and boots-on-the-ground hardships of linking together existing Los Padres trail networks into the Condor whole.
While the Condor Trail is shorter than more famous North American thru-hikes ​— ​such as the Appalachian and Pacific Crest trails ​— ​its grandest scale can be measured in scenery, isolation, and difficulty of terrain. "This is by far the hardest thing I have done," solo backpacker Brittany Nielsen said in a June 3 post on the Condor Trail's Facebook page. "I'm not gonna lie ​— ​I cry a little almost every day. I started this thing not knowing if I could even really finish, but I feel in my heart that I can."
Nielsen is shooting to reach Bottchers Gap Campground by June 20.