Briefs
S.B. Unified Board Director Retiring Next Year
Ed Heron Said He Will Not Seek a Third Term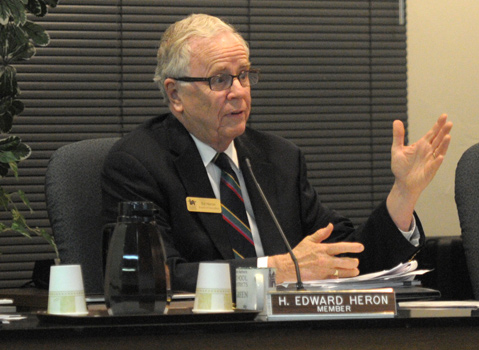 A seat on Santa Barbara Unified School District's Board of Education is up for grabs next year, as current director Ed Heron recently announced he will not to seek a third term. "Eight years is enough for me," Heron, 75, told The Independent. "I love it but I want to truly retire."
As a graduate of Peabody Elementary, La Cumbre Junior High, and Santa Barbara High School – and with grandchildren now at San Marcos High School – Heron's decision-making is not removed from district history, and he's forged a reputation as accessible, fiscally conservative, and big on teaching technologies and long-range planning.
In related news last week, Heron said he was against allowing the use or sale of alcohol on campuses during special events when students aren't present. Currently, S.B. Unified says no to alcohol, but state law signed last year now permits it in certain situations. In that respect, Superintendent David Cash asked the board if they'd like to revisit district policy. The board took no action but did direct Cash to get feedback from various nonprofits that host events on district property.
Though it's too early to tell, a second seat will vacate if boardmember Monique Limon wins her bid at departing Assemblymember Das Williams's job. Limon is currently running unopposed. If Limon moves to the California State Assembly, the two-year balance of her school board term will be filled by appointment.