Briefs
Multiple Brawls Break Out at County Jail
Four Fights Within One Hour Might Be Linked to Hot Weather, Authorities Say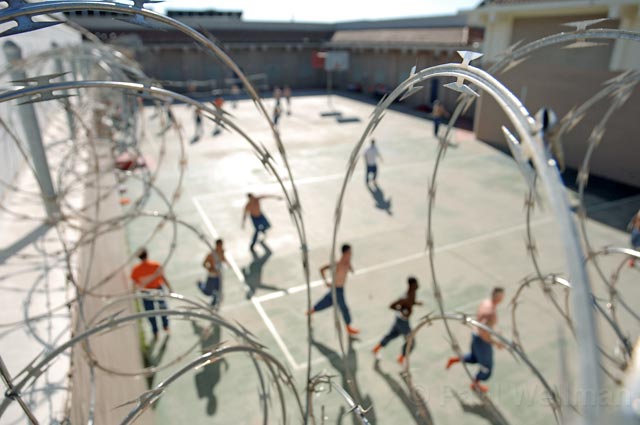 After four fights broke out within one hour at the Santa Barbara County Jail's Medium Security Facility (MSF) on Wednesday, the Sheriff's Office is investigating the motivation for the fights, which might be linked to uncomfortably hot temperatures that day, according to a press release.
On Wednesday night, MSF custody staff cleared approximately 120 apparently agitated inmates from a dayroom area in order to investigate whether an incident had occurred. Upon inspecting the dayroom, a large fight involving 25-30 inmates began in the facility's pre-trial housing area. Soon after, a second fight involving 15-20 inmates began in another pre-trial housing area.
Custody deputies from the Main Jail arrived in assistance, removing approximately 17 inmates from the MSF to the Main Jail after the fights were under control. Approximately half an hour later, a third fight of 10-15 inmates occurred, followed by a fourth and final fight between 5-10 inmates.
Because of the large, ongoing fights, the Special Operations Response Team (SORT) responded to help keep the MSF secure. As a result of the fights, approximately 22 inmates were relocated to the Main Jail, increasing the number of inmates who are sleeping on the floor at the Main Jail.
Those inmates who were identified as aggressors or participants in the fights were relocated to high-security holdings at the Main Jail. The inmates only received minor injuries during the fights.