Briefs
Thomashefsky Offices to Reopen
Infection Control Procedures to Be Monitored
The problem-riddled medical offices of Dr. Allen Thomashefsky have been allowed to reopen, with the closure order rescinded on Tuesday by Santa Barbara's Public Health Officer, Dr. Charity Dean. A chain of hepatitis C infection that was linked to problems with the doctor's sterilization procedures caused the office closure on March 19. The offices will operate under infection control practices monitored by both a consultant and Public Health officials.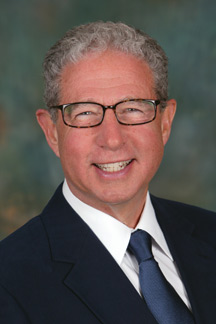 Thomashefsky's practice included injecting patients with substances, sometimes their own blood after it had been centrifuged, for pain reduction or improved healing. After a patient came down with hepatitis C, Public Health visits found the office's sterilization procedures to be inadequate. Ultimately, seven of the doctor's patients were found to have newly acquired cases of hepatitis C. Of those, five cases were found to have a genetically linked virus; all had visited the office on the same day.
Public Health has advised all of Dr. Thomashefsky's patients to be tested for hepatitis and other blood-borne diseases. Susan Klein-Rothschild, Public Health spokesperson, said they expect the investigation to be finalized by December. Of the patients who saw the doctor from June 2014 to March 2015, 291 were tested.