Briefs
Suspect Robs Union Bank on Fairview
Santa Barbara County Sheriff's deputies are seeking the community's assistance to locate a middle-aged male suspect who robbed Union Bank at the Fairview Shopping Center in the 200 block of N. Fairview Avenue late Monday morning.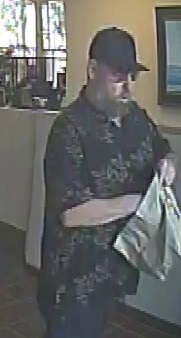 As stated in a Sheriff's Office press release, the suspect waited in line before brandishing a black semi-automatic handgun and demanding a bank teller fill a brown paper bag with an undisclosed amount of cash from her drawer. The suspect is described as a stocky 55-to 65-year-old white male between 6'3" and 6'5" tall, with brown eyes, brown or grey hair, and a brown or grey beard. He wore a dark Hawaiian shirt, black pants, a black hat, and glasses at the time of the robbery. The suspect was last seen driving out of shopping center in a dark four-door sedan — possibly a Nissan — with paper license plates.
The Sheriff's Office urges anyone with information about the suspect to call the Criminal Investigations Division at (805) 681-4150 or the Anonymous Tip and Information Line at (805) 681-4171.