Arts & Entertainment
Blitzen Trapper Play SOhO
Singer Eric Earley Talks New Album, 'Across This Land'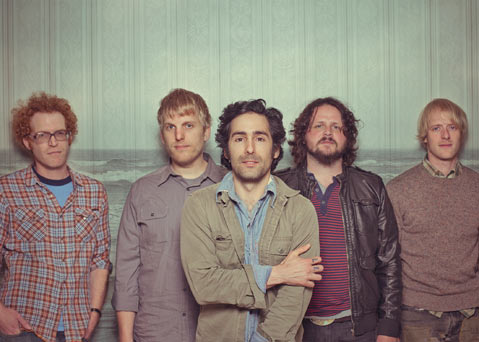 Blitzen Trapper loves Santa Barbara, and Santa Barbara loves Blitzen Trapper. SOhO is a frequent stop of the band's highly active touring schedule, and on Wednesday, November 11 they will be gracing the SOhO stage again, this time to show off their new album, Across This Land.
When one hears the name Blitzen Trapper, they can't help but think of the sounds of nostalgia, sweet, sweet nostalgia. Blitzen Trapper gets this description quite a lot and they're not shy about it – if anything, they seem to embrace it. Take their new music video for lead single, "Across This Land." The video features a woman in an old hippie van from the 1960's with Blitzen Trapper performing live in the back. As they drive along the dusty desert highway, the woman puts a Blitzen Trapper 8-track into a tape player, a clear symbol for their fondness of simpler times.
"It's good to go into the past to a certain extent, it gives you the ability to look forward," singer Eric Earley said. "It's just sort of funny, I mean it's an 8-track, none of those are even installed anymore." He laughed. "Although everyone does seem to be into vinyl lately."
But that doesn't mean that the band dwells in the past; they just understand classic song writing. Earley is becoming a legendary lyricist for his narrative abilities. "There are a lot of great folk artists out there telling stories, but there's not a lot with sort of a harder edge. There might be, but I just don't know them," he said.
The band is famous for their song, "Furr," which was named one of the best tracks of 2007 by Rolling Stone, but Earley has continued his building upon his lyrical legacy, and continues to produce records that are ripe with the gifts of his narrative muses. "I like to make music that I can relate to. I really like 'Cadillac Road' and 'Rock'n'Roll (Was Made For You)' [songs off Across This Land]. Those are my favorite to play live right now. It always changes, though."
Blitzen Trapper's show will be a mix of their new album and old hits, a combination that promises a rocking show with soul and grit, while also showing a more romantic side of easy living. Swing by SOhO and enjoy.