Briefs
New CHP Station Comes Under More Fire
Goleta Residents Rail Against Proposed Facility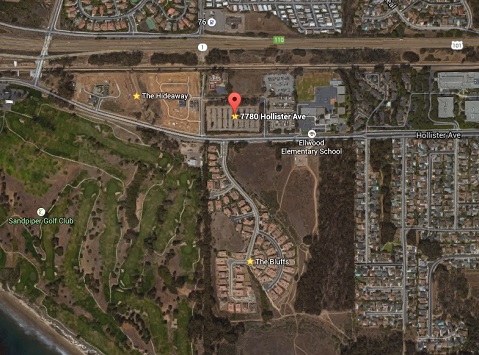 The Goleta Valley Community Center played host to a discussion Tuesday night as area residents gathered to oppose the development of a new California Highway Patrol (CHP) station on Hollister Avenue next to Ellwood Elementary School. Doctors, nurses, mothers, and fathers alike voiced their collective concerns about a new facility, which would replace the current station on Calle Real. "We simply cannot believe the state would build it in such an inappropriate location," said Robert Miller of the Westside Goleta Coalition, asserting that the facility's effect on adjacent wetlands had not been considered at all.
Community members contended that the facility would be a visual blight with a 148-foot-tall antenna structure that exceeds the maximum zoning height of 35 feet, in addition to damaging air quality through the unknown effects of EMF radio and microwave transmissions. Residents were also unsettled about the proposed installation of above-ground fuel tanks and further strain on the Goleta water supply, not to mention the potential danger of patrol cars stationed less than 400 feet from an elementary school rushing out to respond to emergencies.
The CHP worked with the state's Department of General Services to draft an Environmental Impact Report (EIR), the primary subject of consideration Tuesday night. CHP Captain Mark D'Arelli and General Services delegates Michael Siemering and Jill Sunahara introduced the EIR and then listened as community members provided their input. The growing CHP needs the new facility to provide adequate workspace, equipment storage, and vehicle parking, while remaining in close proximity to the freeway, the state officials said. "The citizens have rightly spoken their concerns," said D'Arelli. "Their voices will absolutely be heard. As our organizational responsibilities grow, however, our facilities need to grow, as well." Residents also offered reasons why the facility should be moved to an alternative location. Dr. Kristin Castorino asked the panel, "Would you live here? Would you want this in your backyard?"
All comments on the EIR must be submitted in writing to Jennifer Parson at the Department of General Services by 5 p.m. on December 28, when the public review period ends. The station will be discussed at the next Goleta City Council meeting on December 15.