Living
New Series Explores Jewish Beliefs
Rabbi Eliyahu Gevirtz Talk Hosted by Jewish Federation of Greater S.B.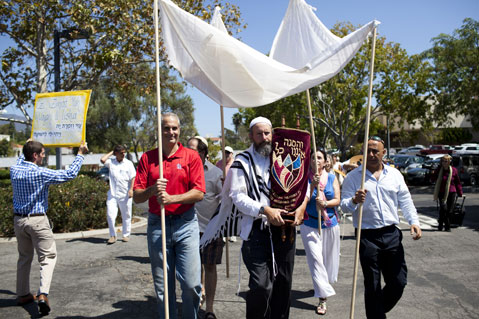 That's what Rabbi Eliyahu Gevirtz of the Congregation Zimrat Yah will explore on December 14, the last night of Hanukkah, during a talk hosted by the Jewish Federation of Greater Santa Barbara. Part of the federation's free series titled A Unique Journey Across the Jewish Spectrum — which began on October 19 with Chabad of S.B.'s Rabbi Mendel Loschak and concludes on February 22 with S.B. Hillel's Rabbi Evan Goodman — the monthly talks examine Jewish heritage among the diverse spectrum of beliefs and practices, from the reform movement to more orthodox congregations.
"How does your own soul work and provide light in the world? How does it show God's light in the world? And what can we do to illuminate God's presence?" said Gevirtz of what he plans to discuss. "What can each of us do to make God's presence known in the world?" People can express qualities of God by practicing love, kindness, and patience in their relationships instead of judgment, explained the rabbi.
Gevirtz, who studied to be a rabbi at the Academy for Jewish Religion in Los Angeles, recently celebrated the opening of the Zimrat Yah synagogue inside Grace Lutheran Church at 3869 State Street by welcoming a handwritten Torah from Russia into the temple. The congregation focuses on the musical and singing component of the Sephardic tradition of Judaism. See zimratyah.org.
As for the federation's series, Gevirtz believes it is valuable to people of all faiths. "It's wisdom that applies to all of us," Gevirtz said, "whether the person is a Jew or non-Jew."
4·1·1
Congregation Zimrat Yah's Rabbi Eliyahu Gevirtz will speak on Monday, December 14, 7-8:30 p.m., at the Jewish Federation of Greater Santa Barbara's Bronfman Family JCC (524 Chapala St.). See sbjf.org or call (805) 957-1115.