Briefs
California Hit with Massive Frozen Food Recall
Listeria Scare Knocks 358 Products from Trader Joe's, Costco, Safeway Shelves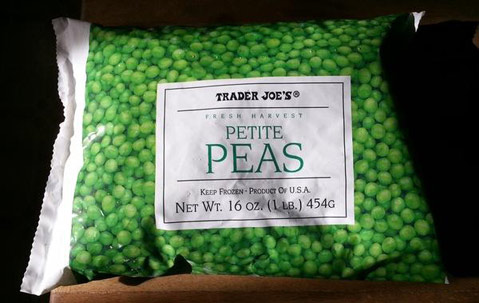 A major frozen fruit and vegetable recall by CRF Frozen Foods on Monday spread to 42 brands and 358 products. On the South Coast, Trader Joe's, Costco, and Safeway are among the stores affected.
The force driving coast-to-coast recalls by the Pasco, Washington-based processing plant is a Listeria contamination scare, which the Centers for Disease Control (CDC) says has sickened eight people (two died in Washington and Maryland) in the past three years. Six live in California.
On April 23, CRF recalled 11 frozen vegetable products (various peas, corn, edamame, and mixed vegetables). The items belonged to the following brands: Organic by Nature, Wellsley Farms, True Goodness, and Live Smart. This week, CRF recalled all its products, shipped nationwide and to Canada.
"Trader Joe's has pulled all the items on the list," said an employee who answered the phone at the grocery store's Calle Real location. Headquartered in Los Angeles County, the private-label supermarket chain operates 30 stores in L.A. County, four in Santa Barbara County, and 453 spanning nearly every state save Montana and both Dakotas.
"Out of abundance of caution, all products from CRF Frozen Foods have been removed from store shelves," said Trader Joe's spokesperson Alison Mochizuki. Organic Foursome — a vegetable medley of green beans, corn, peas, and carrots — Petite Peas, Organic Broccoli Florettes, Organic Peas, and Organic Whole Green Beans were the recalled products. Although CRF listed Organic Corn as a potential host to the Listeria bacteria, Mochizuki said it wasn't among the five items affected.
Carlos Illingworth, spokesperson for Albertsons-Safeway in southern California, said, "We have product affected by the voluntary recall, and it is being removed from sale." Costco spokesperson Craig Wilson said the chain's Organic by Nature items were recalled across the country. "We've made phone calls [and will send letters] to all the members who purchased the products over the past two years."
On CRF's website is an advertisement for the Organic by Nature brand: "This brand runs in Costco stores in Canada and the United States, providing high quality frozen organic vegetables directly to the consumer."
"We package and market a wide variety of frozen vegetables and fruits, specializing in the Organic market," states CRF's website. A recorded message on the company's main phone line said it's "recalling all of the frozen organic and traditional fruit and vegetable products manufactured or processed in CRF's Pasco facility since May 1, 2014."
Gene Grabowski, spokesperson for CRF Frozen Foods, said it's "just as a precaution to go that far back." He said "this is new territory" for the company, which hasn't had a recall in its couple years of existence. "We still haven't determined the exact cause…We don't know when [the Pasco facility] is going to be up and back in operation." Currently, CRF is sanitizing and sterilizing its processing plant. Next, the FDA (Food and Drug Administration) will inspect its operations. Grabowski contends all but two Listeriosis cases occurred in Washington and that the median age of those sickened was 76.
A bacterial infection caused by eating food contaminated with Listeria monocytogenes, listeriosis leads to a diarrhea or other gastronomical ailments, muscle aches, and a fever. Older adults, adults with weak immune systems, pregnant women, and newborns are the most vulnerable to the foodborne illness.
Described as "rare but deadly" in an article by the CDC's Dr. Benjamin Silk, a listeriosis outbreak in 2011 infected 147 people in 28 states; 33 died and one woman miscarried. The epidemic was traced to cantaloupes from Colorado's Jensen Farms.