Briefs
Suspected Burglar Attacks, Injures Deputies
On Saturday morning in Carpinteria, a suspected burglar high on stimulant drugs attacked two Santa Barbara Sheriff's deputies with a large industrial fan shroud and a pipe. The exact nature of the deputies' injuries has not been disclosed, but the officers were released from the hospital Saturday night. They have since returned to work.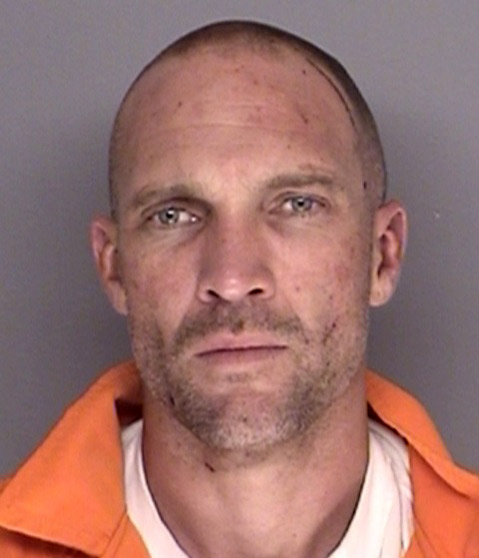 The attack occurred after deputies responded to the 1200 block of Franciscan Court on reports of a car burglary. By the time they got there, Sage Wyttenberg, 33, had fled the area and was hiding out in a creek bed, according to Sheriff's officials. Deputies found stolen property on his person as well as stolen items — including jewelry and bicycles — in the surrounding area.
Deputies arrested Wyttenberg, who is from Santa Barbara. En route to the County Jail, Wyttenberg was able to escape his handcuffs three separate times. The third occasion was when the violent attack occurred: Wyttenberg charged away from the officers and attacked them with the pieces of metal, officials said. Deputies deployed a Taser and "impact weapons" before he ran from them. Wyttenberg again attacked the deputies, officials said, grabbing ahold of one of their batons. Shortly after, more deputies arrived; Wyttenberg was restrained. Additional details about the incident were not immediately available.
Wyttenberg was also transported to Cottage Hospital, where he was treated for multiple injuries. He was later booked in County Jail on $500,000 bail. He was charged with possession of stolen property, escape, residential and vehicle burglary, battery on a peace officer, and resisting arrest.