Sports
Pete Kwiatkowski Defends Huskies Against Crimson Tide
Santa Barbara–Raised Defensive Coordinator Takes U of Washington Against Alabama
Trying to stop the unstoppable is the task Pete Kwiatkowski will face on New Year's Eve in Atlanta. He is the defensive coordinator of the Washington Huskies, who will go up against one of college football's all-time juggernauts, top-ranked Alabama, in the Peach Bowl. It is one of the semifinals leading to the national championship game.
Kwiatkowski has been coaching for 29 years, always on the defensive side of the ball. It is no coincidence that the 1975 Super Bowl was the first football game that captivated the Santa Barbara native.
"I was 7 years old, living on the Mesa, and I got hooked watching the Steelers beat the Vikings," he said. Those Steelers were known for their defensive line, the Steel Curtain, which led Pittsburgh to four Super Bowl wins.
Kwiatkowski was destined to be a lineman. "I was big," he said. "I played people two years older in youth football."
He entered Santa Barbara High in 1980, and when he started playing varsity football a year later, the Dons had a nasty defense with such players as Billy Brace, Jaime Melgoza, and Paul Nicholson. Kwiatkowski was a big, quiet kid in the trenches. "I didn't talk," he said. "I just played. That was my disposition."
"He was intelligent, strong, and easy to coach," said Lito Garcia, the Dons' head coach. "He had a great attitude and a great, big smile."
The Dons missed the play-offs in Kwiatkowski's senior year, and he was hungry for more football. He went to Boise State, and in four years he became one of the Broncos' most decorated defensive linemen. At 6′2″ and no more than 255 pounds — on the small side among college linemen —  he was named the Big Sky Defensive Player of the Year and earned four first-team All-America honors in 1987.
Kwiatkowski was inducted into the Boise State Athletic Hall of Fame in 1996, at the end of a nine-year stint as a defensive assistant on the Broncos' coaching staff. The next decade found him coaching at Snow College in Utah, Eastern Washington, and Montana State.
Chris Petersen, hired as Boise State's head coach before the 2006 season, brought Kwiatkowski back to his alma mater. "[Petersen] was the quarterback at UC Davis when we played them my sophomore year," Kwiatkowski said. "The first time we met, I told him I was pretty sure I sacked him." Petersen hired him as defensive line coach.
Their first season together came to an unforgettable conclusion 10 years ago. Boise State was invited to the Fiesta Bowl against a heavily favored Oklahoma team. It appeared the Sooners would escape with a victory when they held a 35-28 lead with 18 seconds remaining and Boise State facing a fourth-and-18 situation at midfield. But the Broncos unleashed a brilliant hook-and-lateral play to score a game-tying touchdown. In overtime, after Oklahoma went back ahead 42-35, Boise State scored a touchdown and executed a Statue of Liberty play for a two-point conversion and an amazing 43-42 victory.
"I was glad we went for two," Kwiatkowski said of the all-or-nothing gamble. "We were running out of gas on defense."
Petersen elevated Kwiatkowski to defensive coordinator in 2010, a year Boise State finished second nationally in both total defense and scoring defense. When Washington coach Steve Sarkisian departed for his ill-fated tenure at USC after the 2013 season, the Huskies were quick to hire Petersen, and Kwiatkowski brought his family — a wife and three daughters — to Seattle.
"I came here because of Coach Petersen," Kwiatkowski told the Seattle Times. "We love football and we love doing it. When you're working with dudes you consider friends, that's where it's special, and you hope that rubs off on the team."
In their 11th season together and third at Washington, Petersen and Kwiatkowski have massaged the team into Pac-12 champions. The Huskies rebounded from their lone defeat at the hands of resurgent USC to snag the final spot in the four-team national play-off. Their defense led the Pac-12 in points allowed (17.8 per game) and ranks 10th nationally.
Washington made a statement early in the season when it whacked Stanford, 44-6. "That was awesome," Kwiatkowski said. "It was a big-time, physical game. It was our coming out." The Huskies punished Christian McCaffrey, the heralded Stanford back, limiting him to 29 yards of offense.
"The culture of the team is a big reason for our success," Kwiatkowski said. "It's as close to a family as you could be. Everybody's working to do their best at whatever job they're responsible for."
After the players take their final exams this week, he said, they will start preparing for Alabama's undefeated Crimson Tide. Kwiatkowski is not getting carried away by the enormity of the occasion. "It's a job; stay focused," he said. "After it's over, I'll sit back and reflect."
He said the bowl game will be "similar to the first game of the year. We'll have had a long layoff. It comes down to fundamentals — tackling, turnovers, special teams." He noted Alabama has scored 14 touchdowns on defense and special teams. "Teams have been in games with Alabama until they turned the ball over."
Kwiatkowski will be in the upstairs booth, scheming to stem the Tide's efficient offense. Coach Nick Saban's team is a two-touchdown favorite — just as Oklahoma was over Boise State 10 years ago. Whichever defense has the biggest say in the game will go on to play for the championship on January 9, 2017, in Tampa. No. 2 Clemson will face Ohio State in the other semifinal at the Fiesta Bowl. n
GAME OF THE WEEK
12/17: Surfing: Lakey Peterson Keiki Bowl Waveriders 14 and younger, known as groms in the surfing lexicon, will compete on the point break at the west end of Leadbetter Beach. Lakey Peterson, Santa Barbara's star on the professional women's tour, will be master of ceremonies for the third year. She will lead a beach cleanup at 12:30 p.m., promoting the Surf Happens Foundation High Five program of picking up five pieces of trash every time you go to the beach. 7am-5pm. Leadbetter Point. Free. Visit surfhappensfoundation.org.
SB ATHLETIC ROUND TABLE ATHLETES OF THE WEEK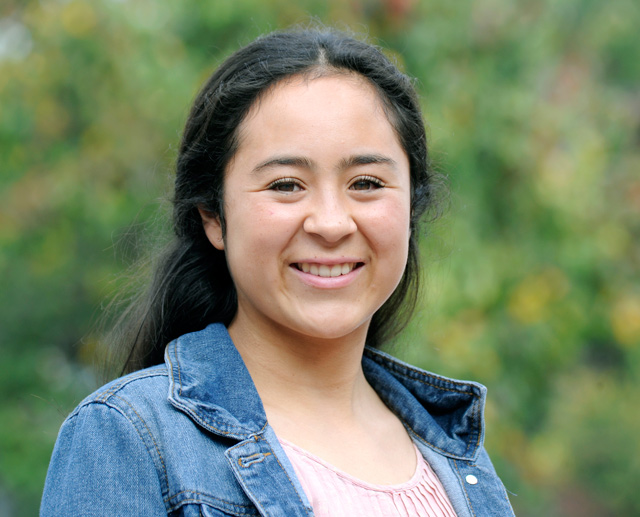 Alejandra Alvarez, Carpinteria soccer
The junior went on a five-goal scoring rampage, netting two goals against Foothill Tech and recording a hat trick in a 4-1 victory over St. Bonaventure.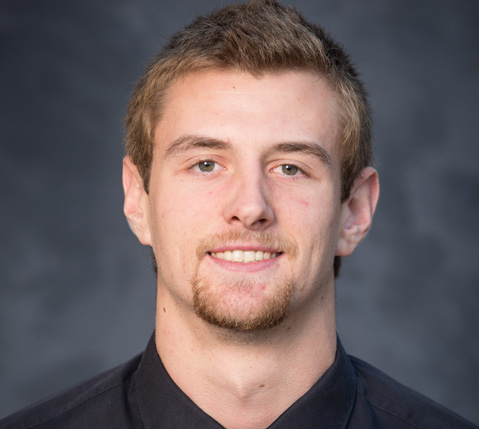 Cory Blau, Westmont basketball
The senior guard scored 28 points, including the last five points of regulation to send the game into overtime, as Westmont won at The Master's University, 84-78.