Briefs
Regional Planned Parenthood Launches Campaign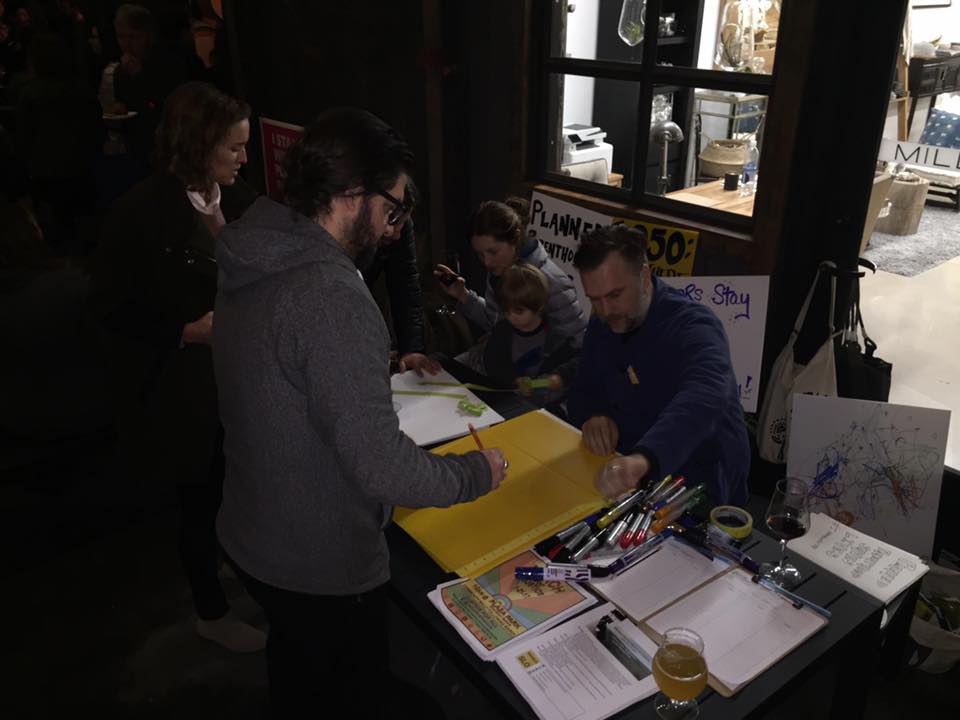 Planned Parenthood Action Fund launched the #IStandWithPlannedParenthood national campaign Thursday in response to House Speaker Paul Ryan's threats of defunding the organization. Santa Barbara's branch, The Planned Parenthood California Central Coast Young Advocates, held a fundraising kickoff for the campaign Thursday evening at The Mill on Haley Street. The event was the first of hundreds, organizers said, that will take place in 47 states and 150 cities over the next three months.
The kickoff included a protest poster making station, a condom and lube table, and updates on the potential challenges that Planned Parenthood may soon face. "Now that their plan is clear, Planned Parenthood, the Planned Parenthood Action Fund, the one in five women who have come to Planned Parenthood, the entire public health establishment and the millions of supporters across the country are ready to defend care with everything we've got," said Cecile Richards, President of Planned Parenthood Action Fund.
Newly elected Congressman, Salud Carbajal, self-described as "100 percent pro-choice," supported the organization in a Facebook post on Friday morning. "Speaker Ryan's renewed threat to defund Planned Parenthood as part of the Affordable Care Act repeal is a direct attack on the millions of women who rely on its services for basic medical care. I will continue to proudly #StandwithPP in Congress," he wrote. Carbajal previously served on the board of the Planned Parenthood Central Coast Action Fund and was awarded the giraffe award for "sticking his neck out." The Planned Parenthood Action Fund endorsed his campaign for Congress. Carbajal said he believes that personal medical decisions should remain between a woman and her doctor.
The recently launched campaign, #StandWithPP, will hold marches, rallies, and organizing events. Details can be found on the new website, istandwithpp.org. Planned Parenthood said supporters can send letters to their members of Congress, share their story, attend an event, or call their senator. "Defunding Planned Parenthood is dangerous to people's health," said Richards. "Planned Parenthood has been here for 100 years and we're going to be here for 100 more. Women and men in this country won't let politicians like Paul Ryan and Mike Pence take us back decades."