Sports
UCSB's Gary Cunningham Earns Coach Wooden Award
Gauchos, Dons Stand Out in Athletic Awards Season.
Gary Cunningham went to Phoenix to watch the NCAA basketball Final Four and came home to Santa Barbara lugging a 25-pound trophy. It was the 2017 Coach Wooden "Keys to Life" Award that was presented to him on April 1.
John Wooden, the legendary UCLA coach, was known for his practical wisdom. He authored these seven Keys to Life, a prescription for a lifetime of good character: Make each day your masterpiece. Help others. Be true to yourself. Drink deeply from good books, especially the Bible. Make friendship a fine art. Build shelter against a rainy day. Pray for guidance and give thanks for your blessings every day.
Cunningham had intimate knowledge of Wooden's ways, having played for and coached with him. He sat beside Wooden on the UCLA bench for 10 years (eight of them ending with NCAA championships). At the breakfast where he received his Athletes in Action–sponsored award, Cunningham told the gathering about the quirks of Wooden's life.
"He was very superstitious," Cunningham said. Before games, for instance, he'd always look up in the stands for his wife, Nell, and then he'd tap Cunningham "twice on my shoulder, twice on my arm, and twice on my leg." Wooden would stop if he found a penny and put it in his shoe. And when he found a hairpin, Cunningham said, he would stick it into the nearest piece of wood, like a telephone pole. That led the assistant coach and trainer Ducky Drake to pull a prank by dropping a handful of hairpins where Wooden would find them.
Wooden earned lofty status among the supreme beings of sport, but he would probably approve of Cunningham's endeavors to humanize him.
Big Hustle
Four days after Cunningham, UCSB's former athletics director, received his award in Phoenix, another Gaucho was honored before the NBA game between the Phoenix Suns and the Golden State Warriors. Alan Williams, who made the Suns' roster as an undrafted player out of UCSB, received the Dan Majerle Hustle Award, presented at the end of the season to the player who best displayed the sort of effort put forth by Majerle during his memorable career in Phoenix. Then Williams — aka "Big Al" or "Big Sauce" — scored 16 points, snagged a career-high 17 rebounds, and added four steals in a losing cause against the league-leading Warriors.
Awards Season
Williams is the youngest of 10 prominent players and coaches who will compose the fourth class to enter the Santa Barbara Basketball Court of Champions on May 21 at the Cabrillo Arts Pavilion. The others are Kayte Christensen, Lucius Davis, Kristin Knapp-Cole, Josh Merrill, Ron Mulder, Bill Odell, Phil Sherman, George Terzian, and Lisa Willett Fry. For information, visit sbcourtofchampions.com.
Fry, a standout basketball player at Santa Barbara High and UCSB, will be doubly honored next month. She will be inducted into the Santa Barbara Athletic Round Table Hall of Fame on May 15 at La Cumbre Country Club. Athletes must have attended a Santa Barbara high school to be eligible for the Round Table shrine. Others in the 50th Hall of Fame class are Gerardo Jimenez (Dos Pueblos soccer), Mark Warkentin (San Marcos swimmer), and Donald Young (Dos Pueblos baseball player). Jon Lee (San Marcos volleyball) will enter the coaching wing, and Santa Barbara Tennis Club pro Larry Mousouris will be enshrined for special achievement. Read more information at sbart.org.
Todd Heil of Santa Barbara High has been named the California Coaches Association State Boys Soccer Coach of the Year. In his 18th season, he led the Dons to a 20-2-5 record, going undefeated in the Channel League. Heil previously coached the Dons to two CIF Southern Section titles and a State Regional championship.
When Ken Preston was honored as UCSB's newest Legend of the Dome last Friday, it was announced that the former head volleyball coach will become a member of the Gaucho Athletic Hall of Fame in 2018.
High Hops
Westmont College has hosted many Olympic athletes at its track-and-field facility and has accrued an impressive set of track records. The most distinctive was set last Friday by Derek Drouin of Canada when he cleared 2.28 meters (7'5¾") in the high jump. Because he set it in the course of scoring more than 7,000 points (7,150 to be exact) in the decathlon, it goes down as a decathlon world record. The old record was 2.27 meters, last achieved by Christian Schenk of East Germany in 1988.
The 6'5″ Drouin is the reigning Olympic and world champion in the high jump. He has soared as high as 2.40 meters (7'10¾"). He said he's doing the decathlon to develop his overall strength and fitness. Is another eight-foot jump (2.45 meters, the world record set by Cuba's Javier Sotomayor in 1993) possible? "Yes," Drouin said.
Drouin, 27, finished fourth in last weekend's meet, the Sam Adams Combined Events Invitational. The winner of the decathlon was Wichita State's Hunter Veith (7,610 points). Finishing 1-2 in the women's heptathlon were the Santa Barbara Track Club's Lindsay Schwartz (5,773) and Chari Hawkins (5,685).
Game of the Week
4/14: High School Baseball: San Marcos at Santa Barbara This week finds the two teams in the reverse of their historical positions. The San Marcos Royals (13-3 overall, 3-0 in the Channel League) sit atop the league standings, while the Dons (4-12, 1-3) are struggling to get in contention. The gap will either widen or tighten depending on the outcome of a Wednesday game at San Marcos and this Friday's showdown at the home of the Dons. 3:15pm. Eddie Mathews Field, 600 E. Canon Perdido St. Free. Call 966-9101.
Santa Barbara Athletic Round Table Athletes of the Week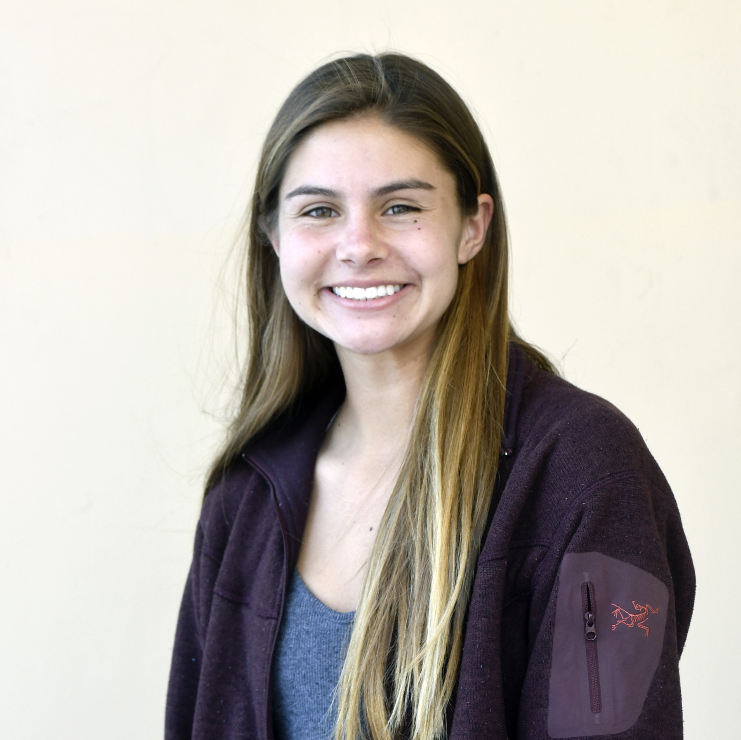 Josie Morales, Dos Pueblos track and field
At the prestigious Arcadia Invitational meet, the sophomore cleared a personal best of 5'6″ and finished first among 16 high jumpers entered in the Friday session.
Sal Delgado, Carpinteria baseball
The senior went to town against Fillmore, pitching the Warriors to a 7-2 win over the Flashes, and then getting two hits and scoring four runs in an 18-2 victory.