Living
S.B. Businesses Begin Hosting Pride Nights
Community Eager to Show Support for LGBTQ Community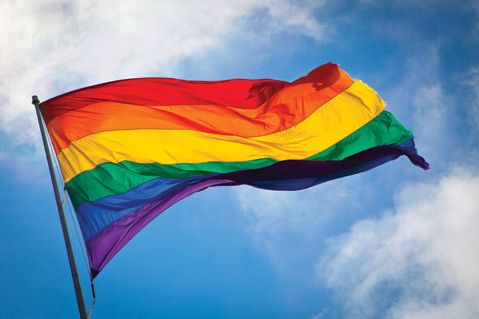 For many years now, Wildcat Lounge has been the only remaining designated LGBTQ night in Santa Barbara. Although S.B. has been home to several gay bars in the distant past, they have all closed their doors, with essentially only Wildcat's Red Room Sundays remaining — until now.
With June being Pride month, now is the perfect time to step out into the city's re-emerging queer scene. Over the past few months, two area businesses have begun to host pride nights, Wine Therapy and Nectar Eatery & Lounge, along with continued events at the Kimpton Canary Hotel hosted by Pacific Pride Foundation. These establishing hot spots are choosing to provide pride nights honoring S.B.'s LGBTQ+ community.
Danielle Ogaz, owner of Wine Therapy, said that the idea came after chatting with a friend about S.B.'s nonexistent gay nightlife scene, noting that if you didn't want to dance and go crazy at Wildcat, then you had nothing. "We needed something more mellow," Ogaz stated, and about four months ago, Wednesdays became Pride Nights, as well as open-mic nights, at Wine Therapy. A portion of their proceeds go to Pacific Pride Foundation.
With ample space to hang out, play games, and mingle, "this is the perfect place for a date night," said Ogaz. "We've literally seen so many people get together." Ogaz wants Wine Therapy to be a place where people can come, hang out for hours, and get to know one another, stating, "We want this to be open to everyone, not exclusive."
Brad and Aparna Sherman, owners of Nectar Eatery & Lounge, began hosting Pride Tuesdays at the end of February. Brad Sherman said that this was a "natural progression to be inclusive of people I had known for a very long time." The upscale lounge offers all-night discounts and features a musical performance by a different drag queen every first and third Tuesday, with Vivian Storm announcing. The second and fourth Tuesdays are open-talent night, but Sherman notes they often turn into another show depending on who comes. "It's been exceptional," Sherman stated, and he's been blown away by the quality of performances. "We're an intimate space, so we want to create intimate performances," he continued.
Sherman stated that "people want to come out and support," reporting an average of 68 attendees. Sherman isn't sure where this will go, noting, "There's a lot of things happening in S.B. … none of it can be fully supported … there's not enough people." But for now, he said, "We're having a great time."
Pacific Pride Foundation (PPF) has advocated for creating social events and a community here in Santa Barbara that is inclusive to all. For reportedly the past five years, they have been hosting Sunset at the Canary, a monthly summer mixer at the Kimpton Canary Hotel rooftop, usually May-September. The event boasts a deejay and special happy-hour prices, while 10 percent of the proceeds at Finch & Fork go back to PPF.
In response to the increasing number of pride nights, Pacific Pride Foundation Executive Director Colette Schabram stated, "This is an important time for our LGBTQ+ community to be visible and vocal. Local businesses opening up their spaces for community to gather and connect serves a need. We're excited for [local groups] making this possible."