Briefs
SpaceX Launches Internet Satellite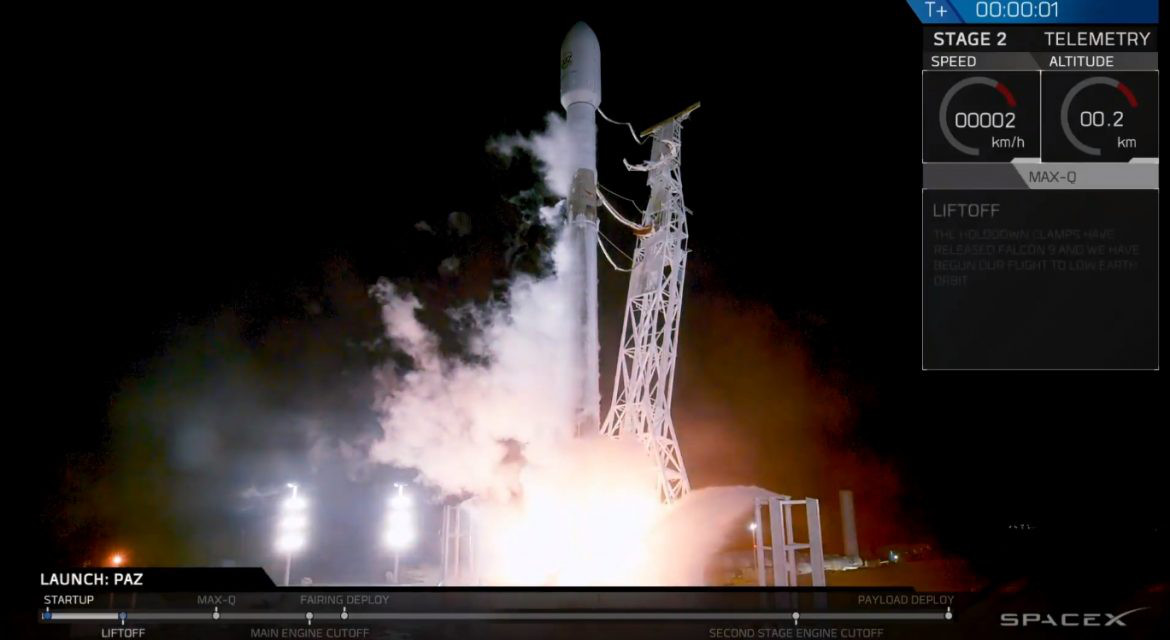 SpaceX successfully launched the Falcon 9 rocket carrying the first test satellites for Starlink Internet Constellation and a Spanish Earth-observing satellite called Paz into low-Earth orbit at 6:17 a.m. on February 22 from Vandenberg Air Force Base in California.
The $200 million Spanish satellite can generate high-resolution images up to 25 centimeters during the day or night and regardless of meteorological conditions. It will orbit the Earth 15 times per day, covering the entire globe in just 24 hours. The satellite, whose mission is expected to last five and a half years, will gather data for the Spanish government and other customers.
In addition to Paz, the payload includes two SpaceX prototype probes — named Microsat-2a and Microsat-2b — the first of what will potentially become a "constellation" of 12,000 space-internet satellites that will provide low-cost, high-speed internet to even the most remote corners of the world. SpaceX expects its Starlink program will turn huge profits, much of which will be put toward developing a future program to establish cities on Mars.
The launch of the 70-meter-long rocket came after two launch delays earlier this week, the first to allow additional time for final checkouts of the upgraded fairing and the second due to high-altitude winds. This is the second major success for SpaceX this month, which launched a Tesla Roadster toward Mars on February 6.