Food
Chef's Corner: Sandra Adu Zelli and Brian Dodero
The Chefs Behind the Culinary Creations at Handlebar on De la Vina Street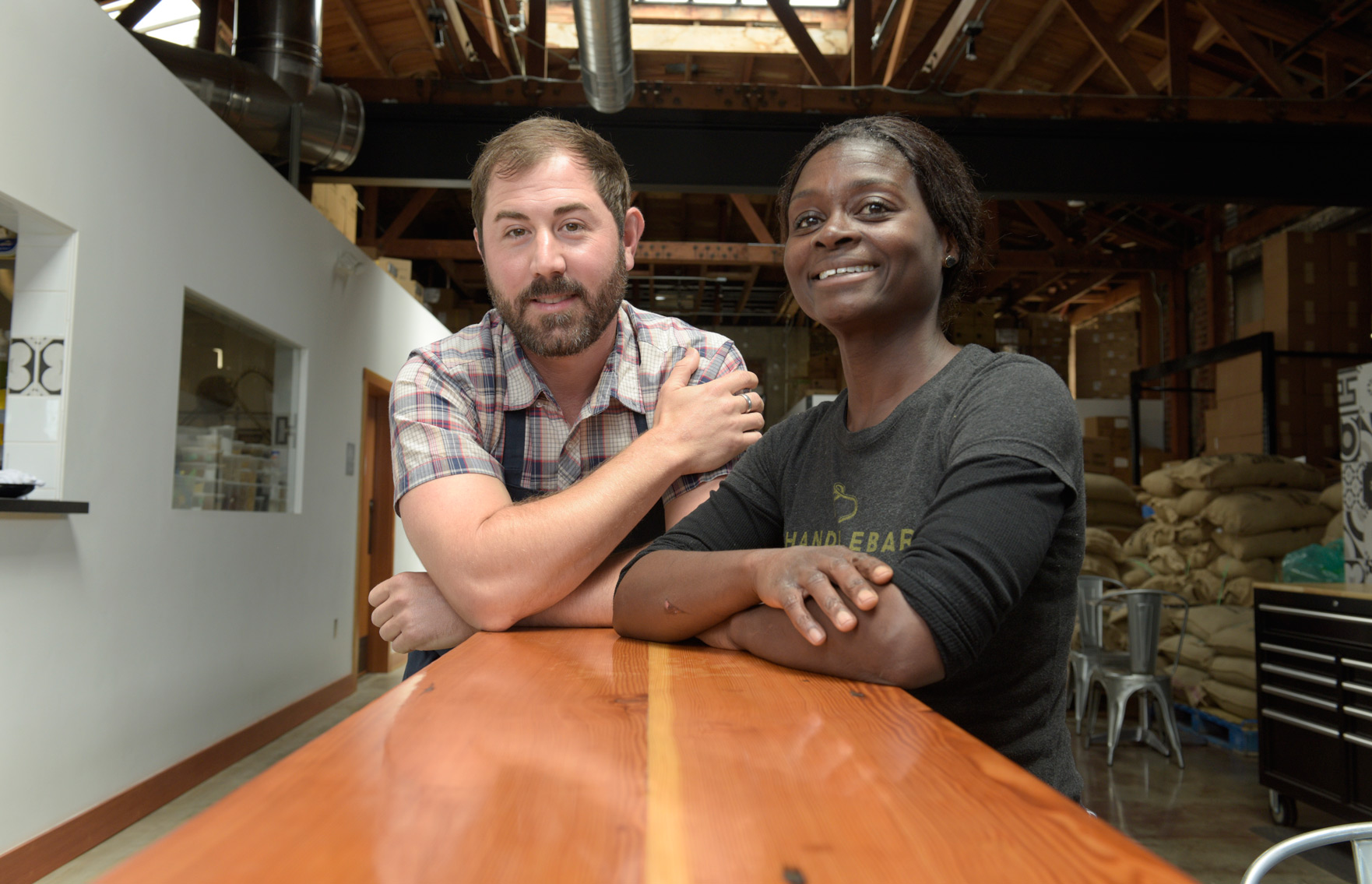 Since opening on De la Vina Street in October of last year, the new Handlebar Coffee Roasters draws crowds for its brunch foods and pop-ups as much as its java. Here's a look at the chefs behind the wheel: Sandra Adu Zelli and Brian Dodero.
Sandra Adu Zelli
Tenure: Adu Zelli, who oversees Handlebar's daily menu, recalls picking wild blackberries as a child in England and helping her mum bake apple crumble before getting her first job as a dishwasher at age 16. "Then it was six months to lettuce touching, and I was hooked," she said. "I loved the atmosphere of the busy service, the camaraderie, the shouting, the aggression, everything about it."
She worked her way up to a pastry chef position at the Four Seasons London, where her creative fire was stoked. "I loved the discipline of pastry," she said. "It's very meticulous, very organized, and very creative." At the Four Seasons, she met her future husband, and the two eventually moved to S.B. to raise a family.
Résumé: In London, Adu Zelli worked with some of England's most well-known chefs, including Marco Pierre White, Yotam Ottolenghi, and Rowley Leigh. In S.B., she was head pastry chef at Cielito for five years and then worked as bakery manager at Jeannine's before taking on Handlebar's De la Vina location in fall of 2017.
Dishes She Digs: "I can't not mention the avocado toast," Adu Zelli says. "I'm a little bit of a purist when it comes to food, in that I like clean favorites with not too many flavors. While the avocado is decorated very elaborately, the flavors are very clean, and the toast is lightly charred." She also recommends the Handlebowl, a sumptuous mix of brown rice, rainbow chard, garbanzo beans, cherry tomatoes, crispy shallots, and a kale-avocado pesto.
Brian Dodero
Tenure: The man behind numerous springtime pop-up dinners at Handlebar, Dodero runs S.B. Test Kitchen, a moveable feast featuring several chefs. Though Dodero usually stints at the Four Seasons Biltmore, a debris-flow-induced closure forced him to get creative with intimate pop-up dinners. "There are so many chefs in town that normally are hidden behind the walls of the kitchen, and we want to get the word out that we have a lot to offer," he said.
Résumé: Starting at SBCC's Culinary Arts program, Dodero truly connected with cooking while abroad at the Apicius International School of Hospitality in Florence, Italy. He remembers the thrill of "Tuscany in the hills, being up in the countryside, foraging for local herbs. I thought, if this is cooking, I picked the right career." After an East Coast stint, Dodero moved back west to divide duties between the Four Seasons Biltmore as a chef and as head chef at the now-closed Pasta Shoppe in the Public Market.
Dishes He Digs: "I always resort back to comfort food," he said. A recent Italian supper at Handlebar included highlights like a pappardelle with Handlebar-espresso-smoked brisket ragu and pea tendrils, and agnolotti with sweet potato, mascarpone, allspice brown butter, hazelnuts, and sage.
The next pop-up dates are April 12-14, 4:30-7:30 p.m., featuring small bites and tapas.
2720 De la Vina St.; handlebarcoffee.com