Briefs
Amtrak Strikes Man on Tracks in Montecito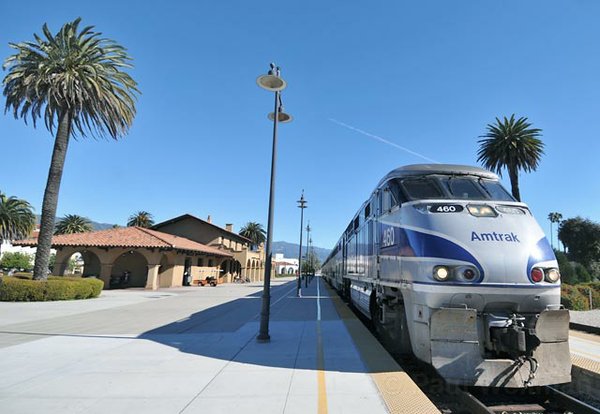 A man was killed this morning on the railroad tracks near Montecito's Olive Mill Road, the Sheriff's Office reported. He'd been struck by the northbound Amtrak at about 6:45 a.m. The train engineer had blown his horn and hit the brakes on the approximately 500-ton train, but the man walking alongside the tracks was hit.
The preliminary assessment is that the death was caused by accident, though an investigation is underway. The man's identity has been withheld until after his relatives have been notified.
Investigation of the death delayed the northbound commuter train by about and hour and a half, said Michael Litschi, a spokesperson with LOSSAN, the Surfliner train agency. The southbound train was similarly delayed. He asked that people remember how important it is to be safe near railroad tracks and to never walk alongside them.
[Update: July 20, 2018, 6 p.m.] The man struck by the train has been identified as Rogelio Perez of Santa Barbara, who was 50 years old. The Sheriff's Office is ruling his death an accident.
This is the second train death in Santa Barbara this year; the first was on May 31, near Milpas Street, and claimed the life of Democrito Sancha, Jr., who was 77 years of age.