Society Matters
Alan and Lisa Parsons Host Launch Party for New Studio
ParSonics is at their Goleta Avocado Ranch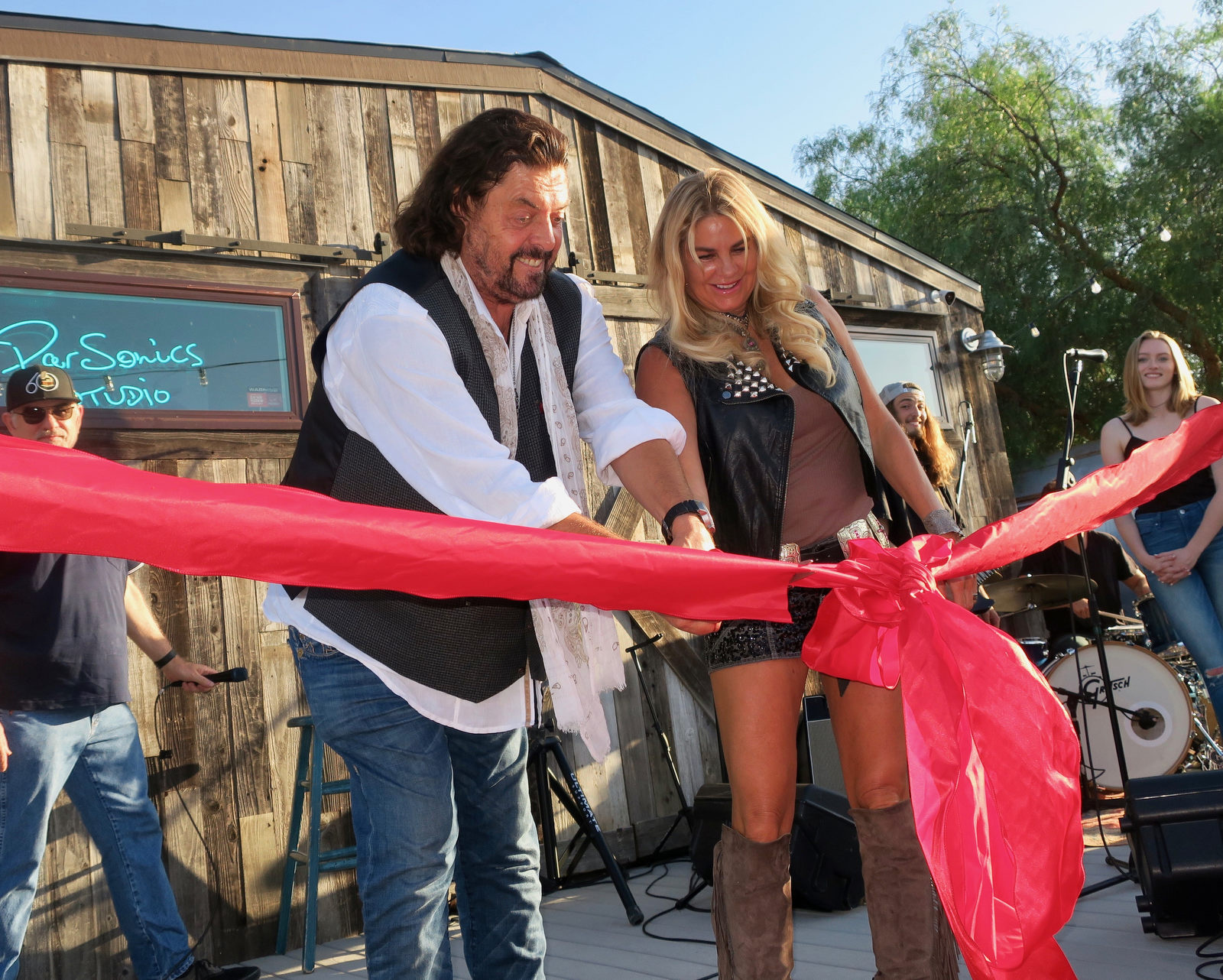 On July 19, Alan and Lisa Parsons hosted a fun launch party for their new ParSonics Studio at Tres Vientos Ranch, their scenic organic avocado ranch in the hills of western Goleta. Band members, other musicians and industry folks, and friends from near and far came together to celebrate the big launch.
Guests checked out the state-of-the-art studio, which has a Rupert Neve 5088 analog console, and mingled on the wrap-around deck with stunning mountain and ocean views. In brief remarks before the ribbon-cutting, Alan Parsons thanked the many individuals involved, including business advisor Bill Neighbors and studio designer Jared Stansill.
In an interview, Parsons shared his excitement for the studio which, he related, allows him to go back to doing what he does best. Though Parsons went on to become a legendary artist, his initial fame was as a recording engineer. He rose through the ranks at Abbey Road Studios in London to become vice president of that studio and all the associated London EMI studios.
His work as an engineer on Pink Floyd's classic The Dark Side of the Moon thrust him into the international spotlight. He was also the engineer on albums for the Beatles, Paul McCartney & Wings, and the Hollies, and was a producer for some noteworthy albums, including Al Stewart's the Year of the Cat.
Ever since the recent completion of the studio, Parsons has had it booked for himself to record his first album in 14 years. Called "The Secret," the album has an expected release date of April 2019, but other info about it is, fittingly, a secret. Austrian artist Virginia Ernst has booked the studio and there has been considerable interest from others, including many guests at the launch party. One of them, studio booking agent Ellis Sorkin, anticipates interest among his clients who are seeking an inspirational environment in which to record, something many artists seek. There are multiple guest quarters for talent on-site.
Parsons has recorded nine tracks so far for the new album and is quite pleased with the new studio. In explaining his choice of the Neve analog console, he shared how he is firmly in the camp that believes analog consoles produce better sound. While he has worked "in the box," he strongly prefers utilizing an analog console. Stansill heartily agrees, pointing out that while computers make things easy, manipulating sound with software just never sounds as good, and he believes studios should have as much analog equipment as they can afford.
Parsons has generously lent his talent to area nonprofits, most recently as the musical director for the One805 Kick Ash Bash, which provided about 3,000 people, including about 2,300 first responders and their families, with an extraordinary day of entertainment and raised more than $1.3 million for first responder agencies. Parsons plans on donating some of his time and the use of his new studio to some young budding engineers.
Parsons lamented that these days most musicians have to play live because streaming services have caused record sales to dwindle. He views touring as still his bread and butter – he headed to Germany this week for three shows and then on to Poland for another one — but he seems much more excited about his recording studio. He plans to be involved in some capacity with all the talent who use the studio, either as consultant, engineer, or executive producer. For booking information, email info@parsonics.com.
If viewing from a mobile device, click on "Desktop site" in top right for more pics. Send invites to gail@independent.com.