Arts & Entertainment
A Joyful Vocal Noise, at Hahn Hall
Santa Barbara Choral Society's 75th Anniversary Continues, Hosting Respected A Cappella Group Voctave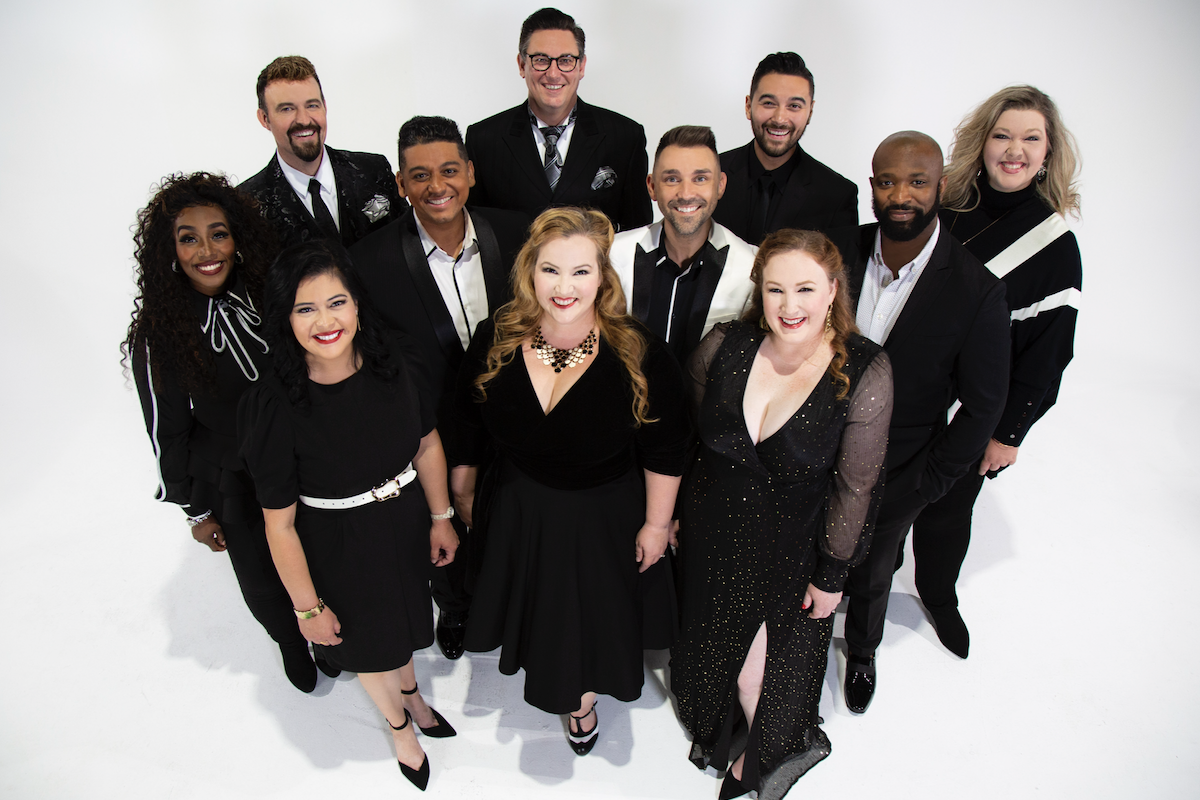 This season's list of milestone occasions for serious musical organizations calling Santa Barbara home includes the impressive 75th year in the life of the much-respected Santa Barbara Choral Society. So far in the season, the taut and resonant choral group, long led by Jo Anne Wasserman, has been heard as part of the Santa Barbara Symphony's Carmina Burana last fall, its annual Christmas-timed Hallelujah Project, a love-themed concert in February, and culminates with its Mozart to Modern concert May 6-7 at the First United Methodist Church.
Meanwhile, in the margins, as a fitting and special fundraising event, the Choral Society is enlisting the acclaimed choral sound of the friendly 11-piece a cappella group Voctave for a concert in the enlightened ambience of Hahn Hall on Friday, March 31. It should be noted that the concert, also a gala party and fundraising affair, takes place on the campus of the Music Academy, which has celebrated and mentored scores of world-class singers over its 76 years in operation.
Operatic and classical choral matters, however, are mostly off the plate for Voctave, based in Central Florida and launched by director Jamey Ray in 2015. The group brings its rich, five-octave-ranging sound to a more accessible and family-friendly repertoire, including arrangements of Disney-linked music, Broadway, barbershop, contemporary Christian, holiday, and other light fare. The group has scored mightily on digital platforms, chalking up in excess of 150 million hits on Spotify, Amazon, and iTunes, and ranking in Billboard's Top 25.
Voctave's discography includes last year's lullabying Goodnight, My Someone, kicking off with a sweet yet musically dazzling vocal arrangement of "Twinkle, Twinkle Little Star." Many octaves are put to good use in this surprising taste treat.
On Friday, March 31, the Choral Society itself will join in on a couple of works with the visiting group. And this just in: Apart from the official concert/gala, at 6:30 p.m., a special family concert has been added at 11 a.m. on Friday, with tickets for $10 and those humans aged 7-17 free with a ticketed adult. This is a choral occasion suitable for the entire family.
See sbchoral.org.