Courts & Crime
New Details, Video Released in Fatal Orcutt Shooting
Sheriff's Office Says Armed 19-Year-Old Shot Dead by Off-Duty Police Officer After Suspect Shot at Group Outside Melody Market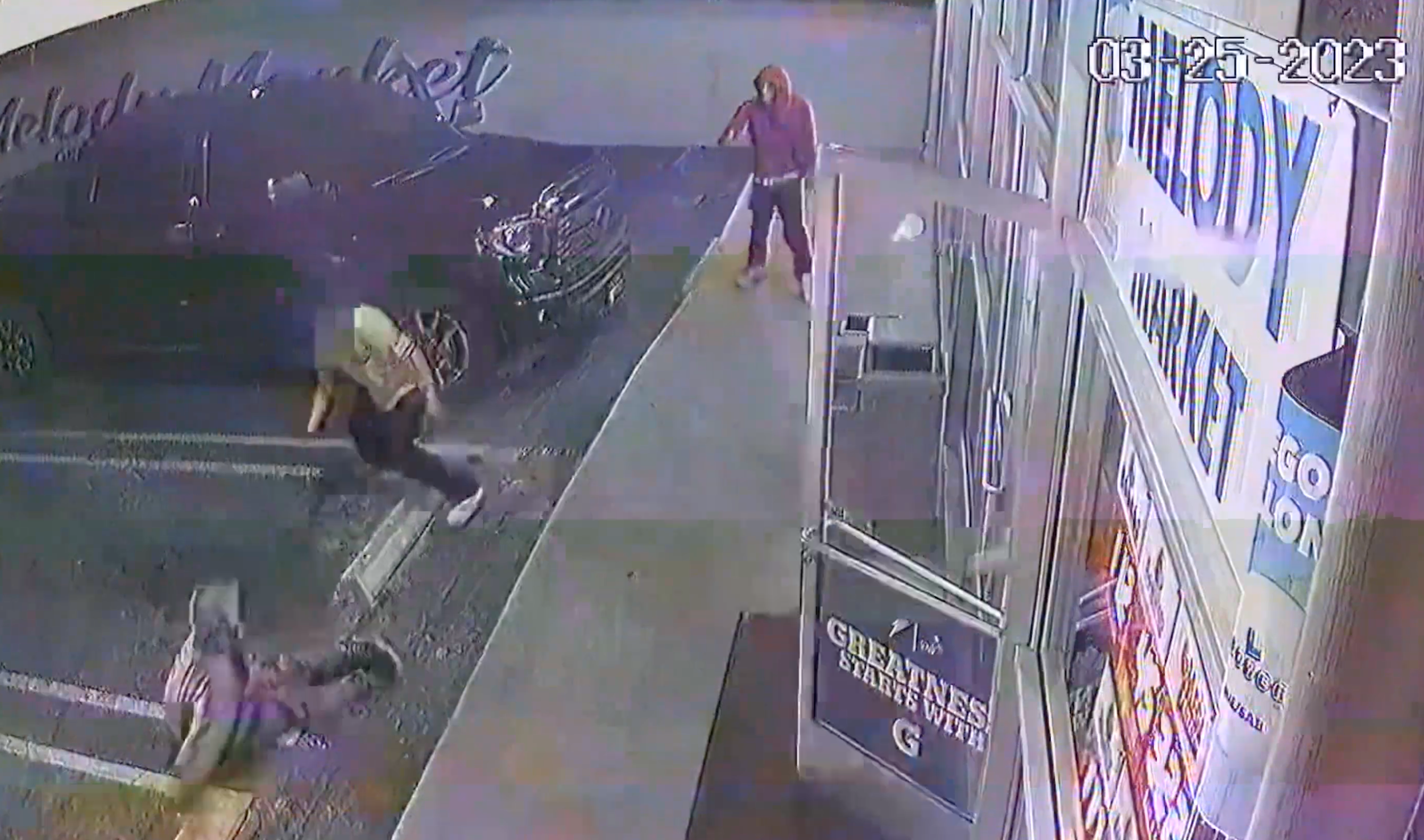 Further information was released today in the shooting of a 19-year-old man in Orcutt by an off-duty police officer on March 25. The Santa Barbara County Sheriff's Office stated that the young man, Manuel Reyes Rios of Santa Maria, was killed at the scene of an altercation involving eight people in the parking lot of the Melody Market on East Foster Road, based on the investigation thus far and surveillance camera video.
At around 8 p.m. that Saturday, two vehicles with four occupants each had pulled up to the market, and Rios was in one of the cars. An off-duty officer with the Santa Maria Police Department soon pulled up in his car, which held his family; a fourth car holding a woman and two children arrived next.
The officer, who is not named, went into the store, as did the woman from the other car. The press release does not specify whether the family or children were in the vehicles or in the market.
A physical fight took place in the parking lot, according to officials, and as the officer returned to his car, "Rios brandished a firearm and shot at the other group, striking one of them. Rios paused in his shooting, running past the off-duty officer who had drawn his firearm and police badge," the press release states.
The officer stated he was a police officer and ordered Rios to stop, the statement reads, but Rios shot again at the other group and toward a restaurant, where a patron is alleged to have been injured by flying debris. "In that moment, the off-duty police officer fired at Rios until he dropped to the ground," the statement says.
Rios died at the scene and was allegedly found with a ghost gun. The other suspects are said to have fled the scene.
The officer involved is on administrative leave, as is usual after a shooting. The coroner's examination concluded Rios had died of multiple gunshot wounds. Toxicology tests are ongoing, as is the investigation by the Sheriff's Office.