Full Belly Files
Full Belly Files | Natural Evolution for Natty Wines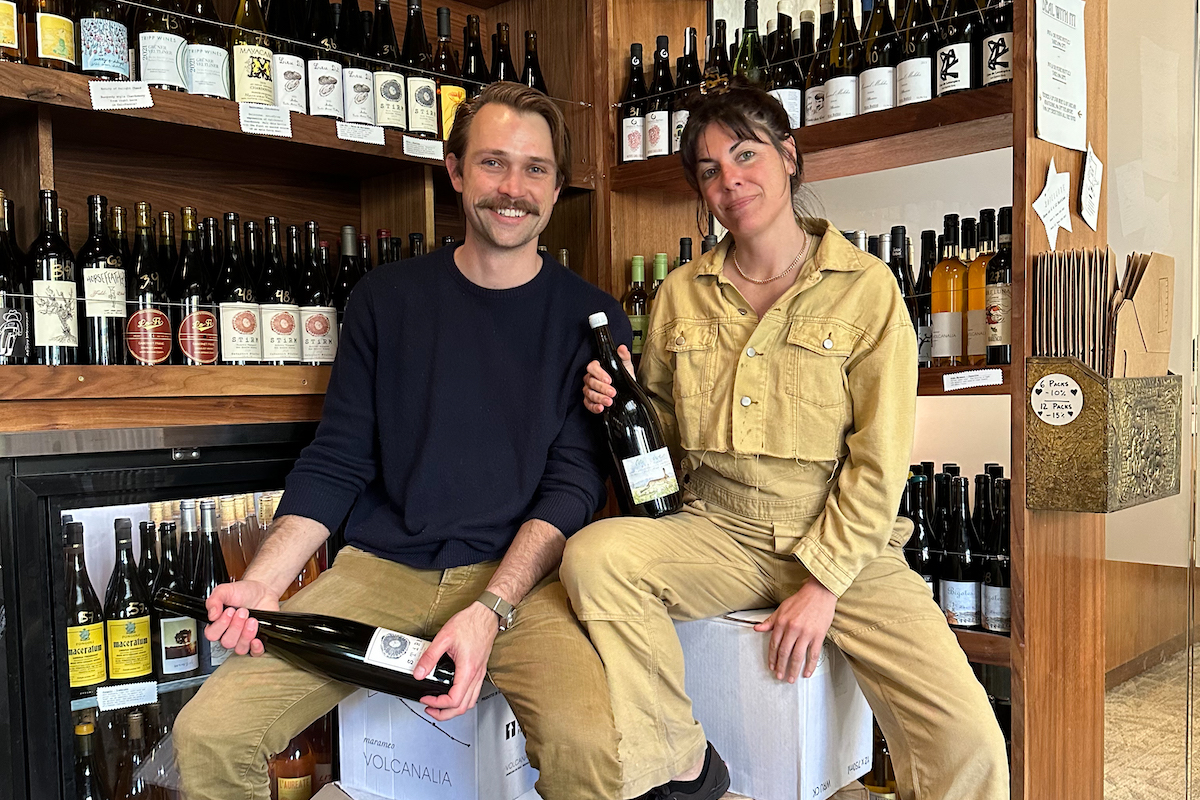 There is so much that's right about the "natural wine" movement, which emphasizes sustainable farming and chemical-free winemaking while making the traditionally elitist, white-skinned industry more accessible to a diverse, younger audience. With bright, artistic labels, an empowering spirit of exploration, and methods that challenge the status quo — while often embracing ancient processes — it's making wine cool for the next generations, connecting so many with a beverage that's woven through the history of humankind.
I love all those things, and yet I've been extremely reluctant to embrace natural wine ever since the trend emerged a decade ago. A large part of my concern, and one that persists today, is that so many vintners — especially in Santa Barbara County, but also around the world — were growing and making what now qualifies as "natural wine" for decades before someone thought it needed to be its own category.
I appreciate the reasons why the movement began: Many grocery store shelves are stocked with bottles enhanced by various additives to bolster color, flavor, acidity, texture, and so forth, so elevating producers who act with the environment and health in mind is welcome. But I still feel like it's misleading to imply that those who built the modern industry were somehow doing it wrong — especially when so many were, in fact, doing it right, at least by the so-called standards of natural wine.
But the other part of my original problem with natural wine, at least in its early days, was that so many of the wines that claimed allegiance to the movement were just bad. By "bad," I mean that they were unpleasant to my personal palate, but also ran counter to a lot of the classical tests for what makes wine an enjoyable drink for the masses: balanced acidity, minimal oxidation, hygienic practices, and flavors and textures that make you want to actually drink more, not just talk about it.
Over the years, I've spent time exploring the natural wine bars of bigger cities like Los Angeles (in part for this 2019 story) and trying out a number of natty wines from bottle shops or suggested by friends and colleagues. I've found many of these wines interesting, but not exactly good, and some were just so flawed with volatile acidity that I couldn't tell what separated them from the balsamic in my cupboard. (Love that, but don't drink it.)
Of course, there's a broad range of subjective preferences when it comes to everything. But I'm not so sure we should be teaching the next generation that long-recognized flaws such as runaway volatile acidity, rampant brettanomyces, unintentional oxidation, or unstable chemistry are to be valued in wine.
My thoughts on all of this began to change thanks to Satellite S.B., where I discovered a reliable streak of great natural wines curated by owner Drew Cuddy. And those examples are only proliferating as natural winemakers mature, which even Cuddy admitted readily in this article previewing last weekend's Natural Coast Wine Festival.
"The amount of comfort that I have in pouring natural wines by the glass has grown so much over the last five years," Cuddy told me. "We're in a new era for this type of wine. Cleanliness is increasing in huge ways, and that's only accelerating people's understanding and interest. Natural wine is blending into the quality wine world in interesting ways."
He speaks the truth. I attended last week's inaugural Natural Coast Wine Fest and stopped by every single one of the roughly 50 booths that were pouring wine. The vast majority of wines were delicious and exciting, most were cleanly made, and everyone was a joy to talk to. Yes, there were a few wines that I'd still call "bad" — so pungent with sharp vinegar-y acidity that I could barely finish a sip — but if other people dig them, then that's fine with me.
Anything that brings such a diverse, joyous, and supportive crowd together gets my stamp of approval. I can't wait for next year.
Welcome to Wine Week!
The Santa Barbara Independent's first-ever Wine Week kicked off on Thursday, April 27, with $10 glasses of wine being sold at 33 establishments from Carpinteria to Solvang.

I compiled the listings of each business to explain which wines are being poured and why, and some folks even suggested pairings. You can read the whole special section here.
I also reported a feature article about the increasing diversity of wine grape varieties being planted around Santa Barbara County, and what that means for the future of the region. Read that here.
And props to my colleague Leslie Dinaberg for coming up with the idea in the first place. You can send any complaints her way!
From Our Table

In case you missed these stories: