Full Belly Files
Full Belly Files | Rocky Mountain Highs, and a Low, in Colorado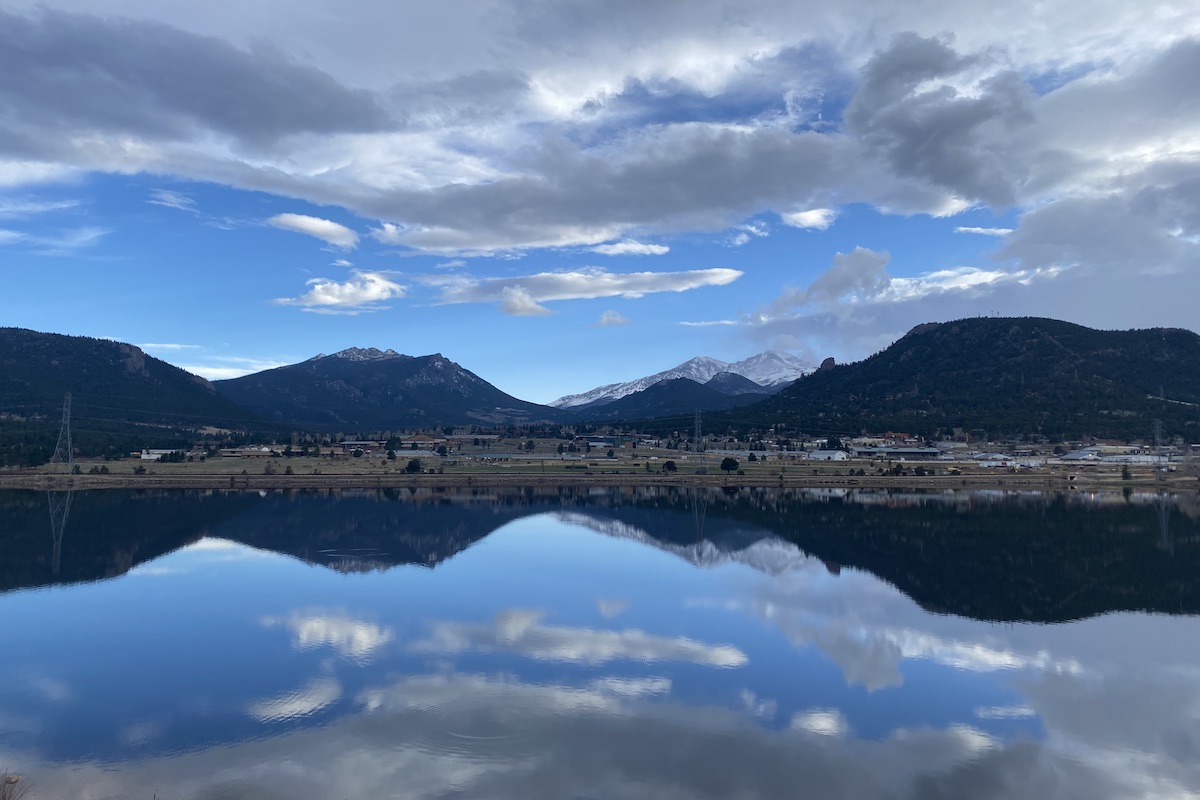 This edition of Full Belly Files was originally emailed to subscribers on May 12, 2023. To receive Matt Kettmann's food newsletter in your inbox each Friday, sign up at independent.com/newsletters.
Sandwiched between a few of the better meals of my year — including possibly the best dinner I've ever enjoyed anywhere — was one of my worst in recent memory: a Taco Bell CrunchWrap Supreme, delivered by DoorDash way later than expected, and to the hotel lobby, not our room.
Why my cousin Casey ordered fast-food tacos past midnight just hours after an epic dinner, why I agreed to take part in my first DoorDashing ever, and why I carried forth to gobble up the tepid wrap — completely devoid of its namesake "crunch" by that point.
But bad moves frequently spell good stories, in this case juxtaposing how I ended my first night in Colorado on the low end of an otherwise consistent series of Rocky Mountain highs during a five-night trip to the Centennial State last week. (See all my Instagram pictures here.)
The task at hand was attending a different cousin's wedding in the mountain town on Estes Park, but I decided to extend the adventure a couple of days. The primary goal was to finally eat at Frasca in Boulder, whose co-owner, Bobby Stuckey, I interviewed almost a decade ago for Wine Enthusiast when the magazine named him Sommelier of the Year. The Northern Italian–themed, tasting/pairing menu–focused restaurant is renowned as one of the country's best, and this was my best opportunity to visit after so many years of hoping to do so.  
Of course, to make it to Boulder in time for a Wednesday night reservation required, at least in my opportunistic traveling mind, a prior night in Denver. For that, I reserved a room at the Thompson Denver, got a table at its restaurant Chez Maggy — a concept by Los Angeles superstar chef Ludo Lefebvre — and learned that the Colorado Rockies were playing the Milwaukee Brewers at home that night, just blocks from the hotel. Then I enlisted Casey to join the itinerary, and booked direct, roundtrip Denver–Santa Barbara flights for just $287.    
Following an hour-long Turo snafu at the airport, I arrived at the hotel minutes before dinner in the hands of a Nepalese Uber driver who'd worked as a sherpa in the Himalayas, Alps, and Rockies for decades prior to emigrating to Broomfield, Colorado, less than a decade ago. I dropped my bags off in the Thompson's modern room, which overlooked the wide open windows of tall office buildings and the steady buzz of downtown life.
Once seated at 5 p.m. for the night's first table at Chez Maggy — we had that Rockies game to hit, after all — we were treated to a joy-stoking brand of personable and humorous service, with apologetic honesty that much of the seasonal menu was released that week and is still a bit new for all. Our Fort Worth–raised waiter recounted her previous gig as a female in the male-dominated oil industry and the merits of Houston's dining scene, while the experienced sommelier laughed about over-loving rosé early in his career. Then he brought out a bottle of Burgundian aligoté (my choice) and Chateau Musar from Lebanon (his call) to follow our opening rounds of gin and tequila cocktails.
Though Casey had joined me for other extravagant dinners at places like Manresa in Los Gatos and Lazy Bear in San Francisco, among his own culinary expeditions, he'd never eaten snails, so we started with the escargot. (See the full Chez Maggy menu here.) On the server's "just like Pretty Woman" cue, my cousin nearly launched one such buttery nugget across the room from the clutches of those traditional-though-tricky tongs, but managed to keep the tiny beast tableside. The little land mollusks served their usual role as succulent vehicles for butter, garlic, and herbs, and the hot mini-baguette with house-cultured butter — "There's a funk to that," said Casey with a smile — helped mop up the mess.
Next was a picture- and palate-perfect French onion soup — my fingernails greedily peeling the gruyère crust from the crock — and an endive/almond/apple/Stilton cheese salad that paired briny bitterness with the bite of a horseradish dressing. For our main plates, the shatter-crunchy almond slivers atop the trout almandine gave an addictive mouthfeel edge to the lemon brown butter it swam in on, and the Colorado-raised lamb chops were the most tender I've probably ever had. Indeed, I found them superior to the über-rare ones we'd have in our parade of dishes at Frasca the next evening, and the lamb's light char was ideal with the Musar, whose 2016 vintage proved vivid and fresh.  
After a few final innings of the Rockies, all those Guinnesses, and that DoorDash, I found myself a bit ragged at Chez Maggy again the next morning. I sipped on fresh-pressed coffee and their Bubbles, Bitters, and Botanicals spritz while digging into a creative spin on chilaquiles that swapped out the crunchy tortilla chips for an even crunchier hash brown. (That brunch menu here.) Then came a short drive and leisure time catching up on Ted Lasso in yet another cousin's vacant Boulder condo — she also grows agave on Maui, which I briefly wrote about before —  before we donned sport coats for our next dinner.
Located on Bouldern's main drag of Pearl Street — though down a few blocks from the pedestrian mall part of the downtown — Frasca was opened in 2004 by Chef Lachlan Patterson and Bobby Stuckey, who met while working at The French Laundry in the Napa Valley. Twenty years in, the accolades for the Friulian concept haven't stopped, nor has hard-won respect from within the restaurant industry — I just missed a pop-up weekend of service featuring Chef Daisy Ryan and the team from Bell's in Los Alamos, for example.
In such a setting, something you may only do once in your life, I like to go big. For us, that meant the $195 tasting menu (eight courses, including bread and dessert, maybe with an extra) with $135 wine pairing. Toss in the fried cheese, pre-dinner cocktails, and after-dinner amaros from the roving cart, and that amounts to a $525 bill each, with tax and generous tip.
Yes, that's expensive. But if you believe that food can be an ephemeral art form for the eyes and nose and mouth all at once, and love learning the stories behind each ingredient and technique and wine style, then you can understand the cost and appreciate the value. As I wrote in this piece about Montecito's short-lived, even-more-expensive Silver Bough, a tasting course menu like this is about the same price — and same amount of hours — as a night out at any big city that includes dinner, theater or sports tickets, associated drinks, and so forth.
The kicker for Frasca is that it's in Boulder, whose 100,000 residents revolve mostly around the University of Colorado. The formula is clearly functional: Even for a Wednesday night during a shoulder season, I had to make reservations two months in advance, and every table appeared taken, but granted, it's not a large dining room. There is a small bar up front where locals were congregating, so clearly dinner can be enjoyed here with much more modest goals. (I'll give that a shot next time.)
I won't brag/bore you with the list of our dishes. (See the picture for that, though it's missing one extra pasta dish.) But I will say that I now crave prosciutto broth, know that eels can taste better than that barbecued version you imagine, realize that rhubarb gelee is steelhead trout's natural friend, and always plan to stuff squid with sausage and agnolotti with rabbit and nettle from now on.
Lunch the next day was at Santo, a northern New Mexican spot great for pozole, zippy salad, tacos, and margaritas, and then I was off to Estes Park. Casey had to pick up his wife and meet his dad in Denver that night, so we ate at Chez Maggy again — oysters and steak frite, keeping it light! — and then to Santo for lunch again, on Cinco de Mayo.
Friday brought on more cousins as we shifted into wedding mode for the rest of the weekend, where Casey and I regaled everyone with our tales of restaurant conquest earlier in the week. We did keep coming back to those Guinnesses and that DoorDash, though, for comedic effect if nothing else.  
And while my CrunchWrap was objectively bad, given the lack of crunch, there was still that characteristic Taco Bell sour cream flavor that lingered long and reminded me of crushing tacos, Nachos BellGrande, and Seven-Layer Burritos around East San Jose during my childhood. Soggy midnight wraps are no Frasca or Chez Maggy, but flavorful joy can pop up in the darkest of corners, even when it costs less than an arm and a leg.
---
Sign up to get Matt Kettmann's Full Belly Files, which serves up multiple courses of food & drink coverage every Friday, going off-menu from our regularly published content to deliver tasty nuggets of restaurant, recipe, and refreshment wisdom to your inbox.
---
Upcoming Wine Panels
The Santa Barbara Vintners are hosting a "Behind the Scenes" series of panels next week. They scaled back the original list of events a bit, but still are selling seats to the following three, with hope to do more in the future. Click here for tickets.
An Exploration of Santa Barbara County's Seven Unique AVAs: Fri., May 19, 4-6 p.m., at Roblar Winery. A showcase of the county's appellations, featuring wines from Roblar, Foxen, Dovecote, Happy Canyon Vineyard, Gainey Vineyard, Margerum, and Saarloos & Sons. $85
World-Class Cabernet in Santa Barbara County: Sat., May 20, 2-3:30 p.m., at Brave & Maiden. Five cabs from warmer regions, featuring $100 bottlings from Grassini, Grimm's Bluff, Brave & Maiden, Crown Point, and Star Lane. $200
Sparkling Everything and Pizza: Sat., May 20, 4:30-6:30 p.m., at The Hilt Estate. Pizza plus wines from The Hilt, Carhartt, Fess Parker, Foxen, Future Perfect, Presqu'ile, Riverbench, Sea Smoke, and Stolpman Vineyards. $125
Also on Sunday, May 21, I'll be leading a couple of panels during the Taste of Santa Barbara Wine Festival at the Presidio. This event is the culmination of a weeklong series of classes, meals, tours, and talks celebrating the legacy of Julia Child. Click here for those tickets.
---
Win Julia Child Tickets
Speaking of Taste of S.B., they're giving away two tickets to the Lights, Camera, Julia! event on May 19 at the New Vic Theater. The special Julia Child watch party will feature chefs Nancy Silverton and Susan Feniger commenting on her legacy.

To enter, follow @sbculinaryexperience on Instagram and comment on any post "Bon Appetit!" Winners will be chosen Monday, May 15.
---
Wine Week Wrap
With more than 30 establishments selling nearly 50 different wines at $10 a pop, our inaugural Santa Barbara Wine Week was quite a kick-off. We'll be building on the idea for next week, and would love to hear from you if you participate. Please fill out this short survey for a chance to win a $25 gift card from one of the participating Wine Week establishments.
---
From Our Table
In case you missed these: