With strong down-slope winds predicted to hit the South Coast on Friday and Sunday, incident commanders on the Thomas Fire are weighing plans to take the fire to Thomas rather than waiting for Thomas to bring the fire to them.
The threat posed by the fully fueled force of 80-year-old forest above the communities of Carpinteria, Montecito, and Santa Barbara is not one that fire scientists are considering lightly. Acreage burned stands at 238,500 with 30 percent containment.
At Wednesday afternoon's community forum, Mark Brown — Operations Section Chief for the Thomas Fire — outlined an aggressive and audacious counter attack that he called Plan C. In this case, "C" stands for a "contingency plan" in which firefighters initiate a firing operation of their own that would engulf about 7,000 acres of heavily vegetated front country, roughly between the Cold Springs trailhead and San Ysidro Creek, in controlled flames. By so doing, commanders would create a fuel-free zone big enough to take the wind out of the Thomas Fire's sails.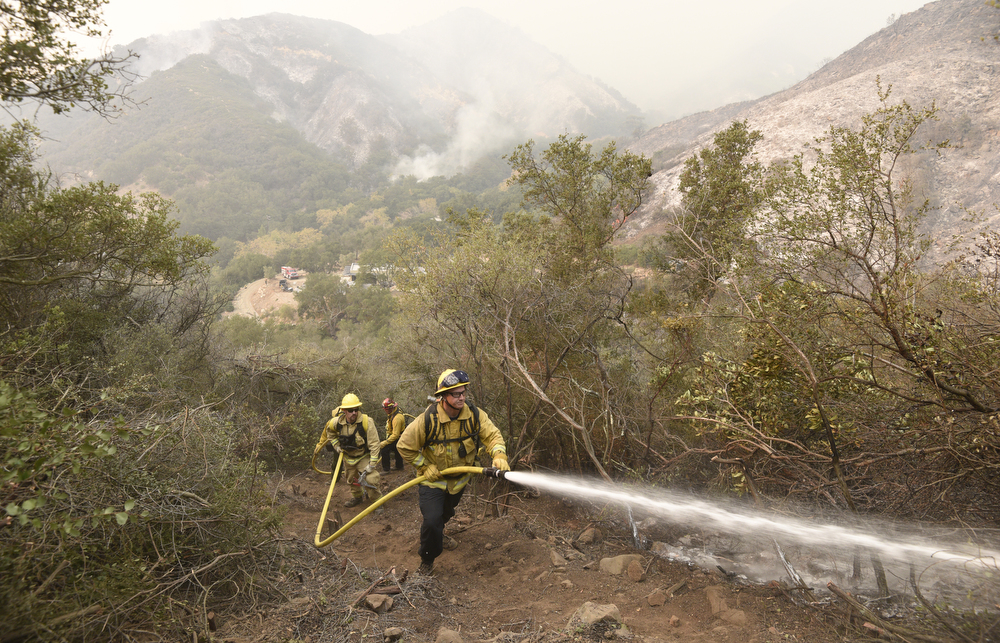 By Paul Wellman