When neuroscientist Daniel J. Levitin wrote in his scintillating book This Is Your Brain on Music that "music is … part of the fabric of everyday life," he was spot-on. Music provides the soundtrack to our existence, from our mundane comings-and-goings to significant life events. The lilt of a melody can sear into your mind, conjuring a memory each time it's heard. Music can stir the soul and change your mood in an instance. It is provocative, whimsical, beautiful, heart-wrenching, serene, intoxicating.
Imagine, then, what it's like for people who are unable to fully revel in music's bounty due to hearing loss. Thomas Kaufmann has, and as a result he founded OTOjOY, a Santa Barbara–based company that provides auditory-challenged concertgoers a high-quality experience through hearing loop technology. (More on that later.)
The inspiration for OTOjOY ​— ​the name is a play on Beethoven's Ninth Symphony movement "Ode to Joy" ​— ​came surprisingly. In 2012, Kaufmann was earning a master's degree in chemistry from UCSB when he attended a breakfast with friends that forever changed his career trajectory. While dining, one of them, a professional photographer, complained about his ears still ringing from the prior night's shoot at the Santa Barbara Bowl. When Kaufmann asked him if he wore earplugs, he said, "No, because then I can't hear anything, and I want to enjoy the sound." Kaufmann responded by saying, "You have to wear the right ones."
A lifelong music aficionado, Kaufmann had created a successful deejaying business by age 18 in his native Germany, so knew firsthand the importance of wearing hearing protection. In fact, he has a custom-fitted pair of earplugs always on hand, which he showed his friends. Noting his passion regarding hearing-loss prevention, Kaufmann's friends challenged him to start a business that addressed the issue. He took them up on it and began sowing the seeds for OTOjOY.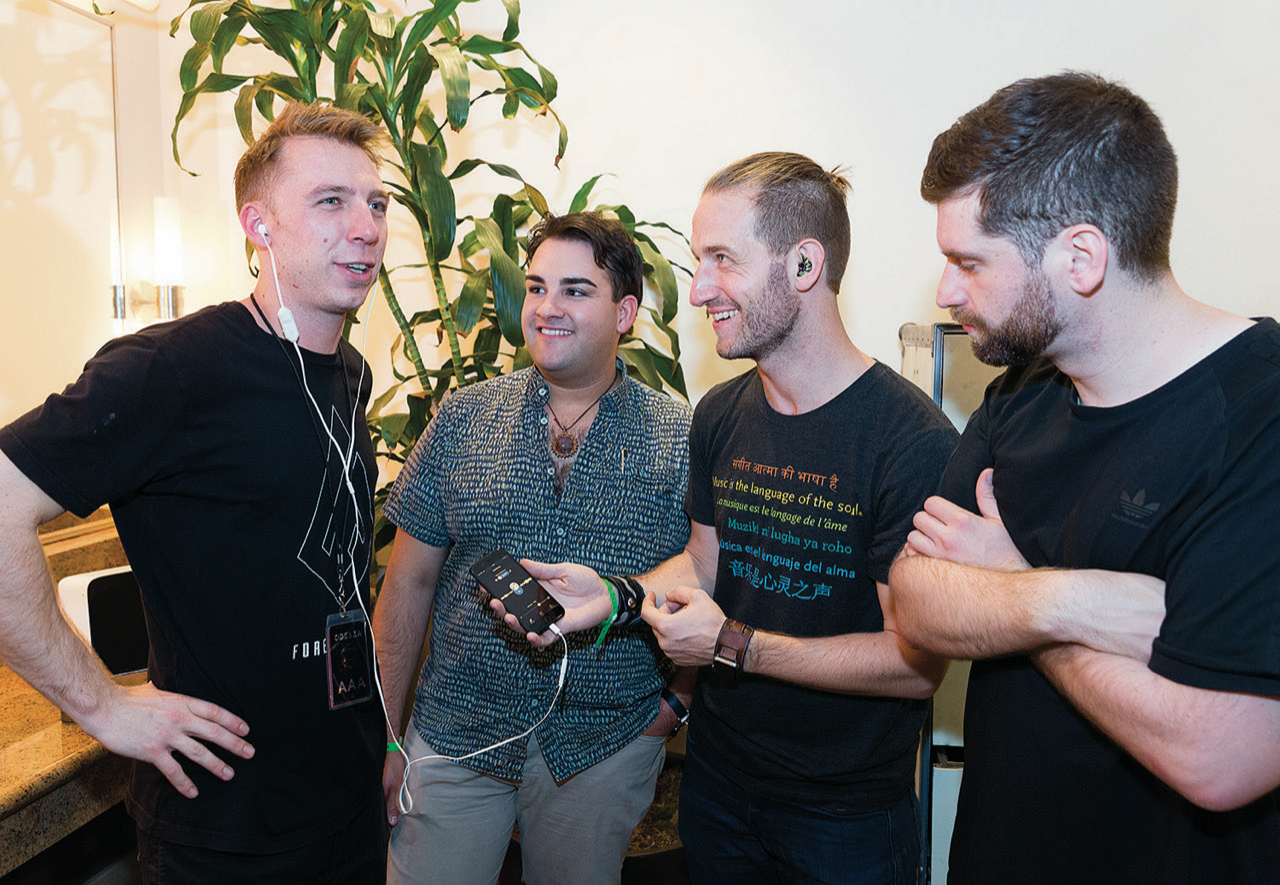 A. Arthur Fisher