In late January, Sister Pauline Krismanich packed her bags and left the place she had called home for the past 48 years. La Casa de Maria is where she had planned to continue her life of prayer and work until her final days, but this path ended when the Montecito mudslides devastated the beautiful retreat center, rendering it totally inoperable. Remarkably, the Center for Spiritual Renewal, where Krismanich lived and worked, remained wholly intact. As the people of Montecito continue to rebuild their homes and community, Krismanich's bittersweet departure from La Casa de Maria to a permanent retirement home in Los Angeles represents the passing of a bygone era when a dedication to religious life was bound by rigid traditions.
At a young age, Krismanich felt compelled to devote her life to religion. She grew up in South Bend, Indiana, and attended Holy Cross College for women near the University of Notre Dame. By the time she graduated, Krismanich was certain "that what God wanted from me" was to become a nun. The year was 1948 and Krismanich was 18 years old, the youngest age a woman could take religious vows. She joined a cloistered convent in Brooklyn, where she led a simple life of silence, prayer, and work for 20 years. Simple, as well as rigorous: Krismanich described how the nuns followed the ancient monastic ritual of praying throughout the day and night, waking at midnight and then again at 5 a.m. "And we had an awful lot of cleaning," Krismanich recalled. "Nuns ​— ​they clean too much. Everything was spotless!"
Then came Vatican II. In 1962, Pope John XXIII called together a counsel of Catholic clergy and laity to reevaluate Church liturgy with its rigid structure and practices. He hoped this would help stem the declining numbers of practicing Catholics and bring the Church into the modern world. That period of revolutionary renewal and experimentation lasted less than five years. For Krismanich, Vatican II presented an opportunity to live the religious life differently. Though the monastery had offered her peace and contemplation, Krismanich began to think about the world beyond the cloister.
Unknown to Krismanich, nuns belonging to the religious order of the Immaculate Heart of Mary were already living a more open version of Catholic service in California. Originally from Spain, 10 Immaculate Heart nuns arrived in California during the gold rush, initially to work with the poor, but later to develop prestigious educational institutions throughout Southern California. They began teaching in Los Angeles in 1886 and, during the next several decades, staffed Catholic schools, started a convent, and founded the Immaculate Heart High School and Immaculate Heart College. In 1943, they established the Immaculate Heart Novitiate in Montecito, the property now known as La Casa de Maria, to train the many young women wanting to join the order.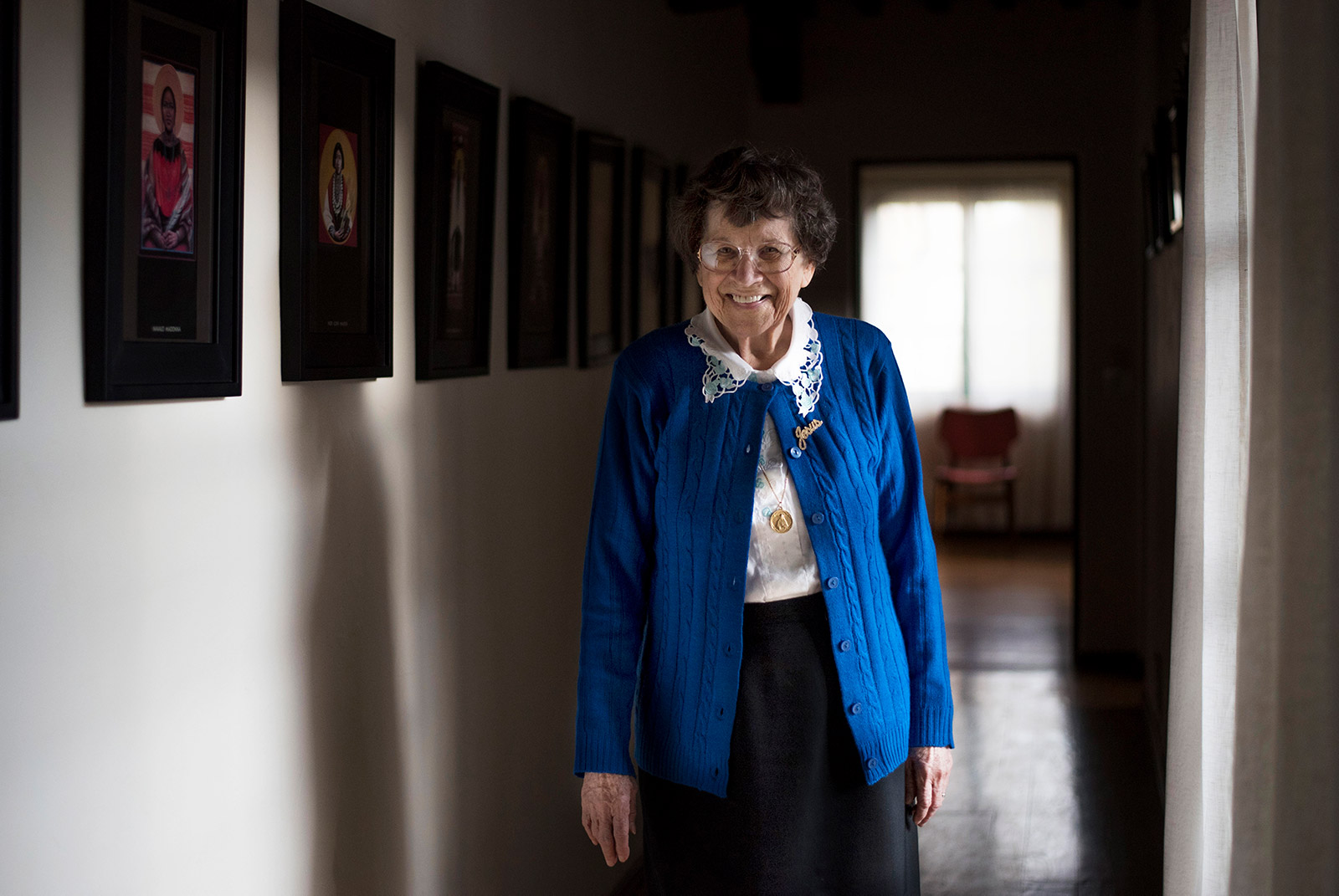 Erika Carlos