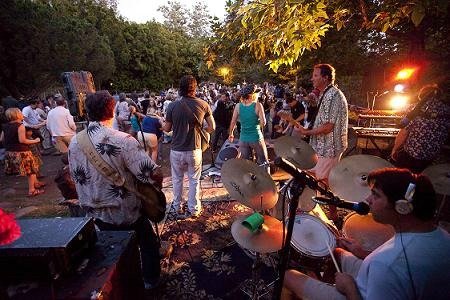 pie

"Mama Tried"
"Mother and Child Reunion"
"Steal My Kisses"

Musicians
Genre: Classic Rock
Sound description: Needle on vinyl
RIYL: Dancing in the sand
Web site: http://www.piesb.com/
Email: garsurf@verizon.net
History
With four lead vocalists and full analog instrumentation with warm harmonies, pie has been rocking out "just off the beaten path" classics since the turn of the millennium.
Upcoming shows
None scheduled
Formed
Santa Barbara, CA
Influences
The Beatles, Grateful Dead, Patsy Cline
Current status
Regularly headlining Sundays at Cold Spring Tavern, El Capitan Canyon Concert Series, festivals, clubs, parties and corporate events. Available.