Ether, by Andrew Kidman
With the faceless beast of big business devouring the soul of surfing one high-gloss advertising campaign at a time, there is perhaps no greater guardian of the holy than Australian surfer Andrew Kidman. A humble poet, gifted musician, tireless tube hunter, unflinching photographer, wandering journalist, husband, and father, Kidman has been surfing his way through a creative life, informed by an all-encompassing and ever-growing understanding of the act of wave riding.
Now 37 years old, Kidman has in his rearview mirror two surf films, Litmus and Glass Love, which are unrivaled original odes to the Sport of Kings. His body of written work-songs, stories, articles, and interviews-is as rich and varied as the fabric of surf culture itself. And now there is Ether, a beautiful and uniquely constructed 1010 limited-edition book featuring the choicest photographic cuts from Kidman's journeys.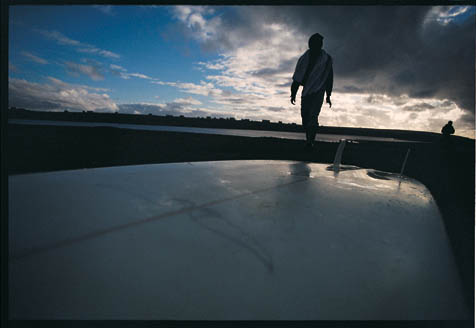 Andrew Kidman