Between the Pages
Recent Books from S.B. Authors
---
Thursday, August 22, 2013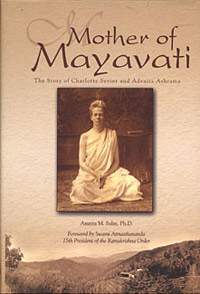 Mother of Mayavati: The Story of Charlotte Sevier and Advaita Ashrama by Amrita M. Salm — The true story of a 19th-century Englishwoman and her husband who leave their privileged lives in London to travel to India and create an ashrama based on the principles of Advaita Vedanta.
The Tilted Truth: An Erotic Thriller of Intrigue, Manipulation and Deception by Ken Boehs — Former Army intelligence officer Boehs spins a tale of double-crossing, governments informants, and "psychological warfare".
The Reconstruction of Wilson Ryder by Michael French — The triple themes of appearance, art, and success are explored in this story about a man whose face is disfigured by fire and the explosions of beauty on canvas that he creates.