Every year at this time, one of the world's best music festivals is reborn, and this phoenix rises right in our backyard. With acclaimed choreographer Mark Morris at the helm, the 67th edition of the venerable Ojai Music Festival could hardly have been more fresh or up to date. From Thursday's opening-night trio rendition of Stravinsky's Rite of Spring by The Bad Plus to Sunday's morning concert featuring the vocal music of Charles Ives and Henry Cowell, Ojai once again teemed with beauty, surprises, challenges, and rewards. In an attempt to render some of the breadth and depth of the four-day festival's impressive programming grid, three of The Santa Barbara Independent's critics collaborated on the following report. The fact that we were still unable to see and hear all of the many concerts testifies to the grand scope of the festival. The intention of what follows is to indicate some of the variety and to illuminate a few of the highlights.
The Bad Plus on Thursday, June 6
The format of piano, bass, and drums has officially entered the 21st century whenever and wherever The Bad Plus performs. For this special opening-night concert, Reid Anderson, bass; Ethan Iverson, piano; and David King, drums, began with original songs from their recent album, Made Possible. The music they make is a brilliant extension of every great jazz trio you've ever loved, from Bill Evans to Thelonious Monk to Herbie Nichols, but crossed with a specific musical awareness, sensitivity, and love of repetition that could only come from immersion in the canon of late-20th-century American classical music. Add to this perspective the sharpest, most versatile musical vocabulary imaginable on their respective instruments, and you begin to have an idea of what these three musicians can do.
The evening achieved true liftoff after the intermission, when The Bad Plus unleashed a repertoire of extended techniques loosely based on Stravinsky's Rite of Spring. After sitting onstage for 10 minutes while a studio recording of the opening piece played over loudspeakers, the group commenced a riveting performance that left audience members awestruck. Every concertgoer dreams of this kind of night, when the real stars align: a perfect combination of artists, material, and audience.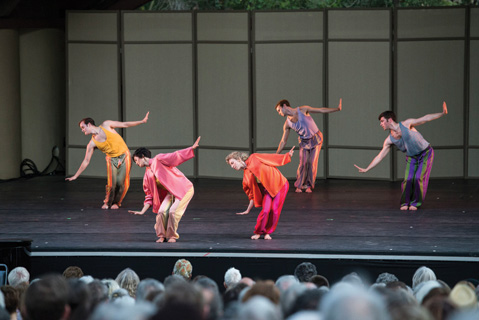 Timothy Norris