Just so you know we take the Sizzling Summer BBQ Contest seriously, we ended up with 14 judges for just 12 contestants this year. Of course, there was plenty of regular hedonistic fun to be had on June 26, when our now-usual, multiculti, multi-tasty food extravaganza party popped up at Oak Park. But the annual event, with 2014 being the fifth such incarnation, is really fueled by the passion and pride of our grillers.
Judge Mike Cohen, owner of the Santa Barbara Adventure Company, put it best. "I was impressed with the level of dedication and hard work that the chefs put into their creations," said Cohen. "To try so hard to make such delicious food shows a passion and commitment to BBQ that is commendable. Cooking up all that love and bringing it to the people would make any local proud. All the dishes I tasted could hold their own in a national competition."
There's evidence to support that assessment, too, as some of our contestants have gone on to cook on the Food Network and NBC's Today show and win Los Angeles Times' burger contests. And we're proud to see growth, too, such as how last year's amateur winner, Gabriel Ibarra Jr., returned this year with restaurant experience under his belt to enter the professional bracket, an evolution that's also happened in the past. All the judges made it clear their job, while tasty, was far from easy, and that crystallized when we had a tie in one of the two amateur heats and ended up sending three contestants onto the final round, not just two.
When the smoke cleared, these folks and their dishes emerged victorious.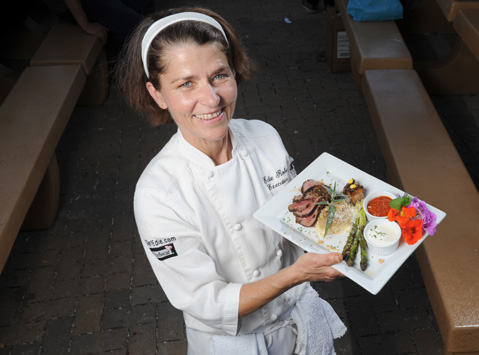 By Paul Wellman