Place to Buy Intimate Apparel
Victoria's Secret
320 Paseo Nuevo., 962-1023, victoriassecret.com
When Roy and Gaye Raymond founded Victoria's Secret in 1977, it was meant to be a lingerie shop where men could feel comfortable purchasing lacy things for their significant others. For the next five years, the company trundled along, expanding to five stores and grossing upward of $5 million annually, filling a niche market with little hope of going global. The Raymonds sold Victoria's Secret to The Limited in 1982, and by the next year, the company had shifted its attention to female buyers, selling all manner of undergarments, thus appealing to a broader swath of the population. While VS still offers frilly undergarments, the multibillion-dollar business stays successful thanks to great deals on stylish, comfortable panties and bras to suit all wearers.
Finalist: A Tropical Affair
Caterer
Pure Joy Catering
111 E. Haley St., 963-5766, purejoycatering.com
When Lynette La Mere started what would become Pure Joy Catering, she had one pot and two small kids. That was 17 years ago. She now caters roughly 200 events a year, owns her own space on Haley Street, and has 10 full-time employees and a team of 300. "We make everything from scratch," she said. She's currently preparing a five-course meal for 160 high-end wine lovers. But weddings are key. "We specialize in listening," La Mere said. "Every wedding is so different." La Mere said she cherishes the variety. "I love my work," she said. "That's why we call it Pure Joy."
Finalist: C'est Cheese
Florist
Riley's Flowers
1106 Chapala St., 965-1187, rileysflowers.com
When Maureen Riley got into the flower business, she started out at a little stand at the intersection of State Street and La Cumbre Road. The year was 1976. From then, she expanded to as many as 15 stands between Goleta and Carpinteria. Today, Riley is still selling flowers, but the street stands are gone, and she operates out of her own shop at the corner of Chapala and Figueroa streets. "We're what they call a European bucket-shop," said Rachel Frantzich, floral designer at Riley's. "We've kept the corner-stand philosophy." Customers there have come to expect — and to get — down-home, accessible, customized service.
Finalist: Kaleidoscope Flowers
Photographer
Via Imagery
Tony Modugno of Via Imagery credits his creative co-conspirator and friend since kindergarten, Tynan Daniels, for pushing him into photography in high school. Six years ago, they teamed up to shoot a few weddings. Where some photographers specialize in the more posed approach, Modugno and Daniels strive for the "fly-on-the-wall" approach. They hang out with the bride and groom before the event. By making them more comfortable, the hope is to get more candid shots ​— ​splashes of time. They favor natural lighting, as well. The goal, Modugno said, is to capture moments "when the bride and groom forget we are there."
Finalist: Kacie Jean Photography
Wedding Planner
Wild Heart Events
252-7566, wildheartevents.com
Planning weddings is a bit like dancing with nitroglycerin; any misstep can be fatal. There are so many details to get right and an infinity of ways they might go wrong. In other words, it's not an occupation for the faint of heart. "I'm one of the most even-keeled people I know," said Jaime Kostechko of Wild Heart Events, who has now planned hundreds of weddings. The big ones, she said, run toward 250 people; the more typical closer to 120. "It's no stress for me," she said. "I get to make the best day of people's lives."
Finalist: Dalina Klan
Wedding Venue
San Ysidro Ranch
900 San Ysidro Ln., 565-1700, sanysidroranch.com
Winston Churchill didn't get married at Montecito's storied San Ysidro Ranch; he didn't even honeymoon there like John and Jacqueline Kennedy so famously did. But back in 1912, Churchill and his family escaped the chill of England's cold, penetrating winter to hibernate at the ranch. "It is difficult for one used to our Eastern climate to imagine a more delightful situation," wrote Churchill. If that's not enough, John Huston wrote the screenplay to The African Queen while staying there. You do the math. Yes, the prices are high, but given the ranch's obvious mojo, you can't afford not to get married there.
Finalist: Bacara Resort & Spa
Event
DJ
Darla Bea
895-3400, djdarlabea.com
The irrepressible Darla Bea isn't really everywhere; it only seems that way. Bea, who deejays about two weddings a weekend, first got a taste for the mic hosting a monthly '80s night at the Mercury Lounge. She dubbed it L'Eighties Night, a play on Ladies' Night. Standing up for hours on end can take a toll, but Bea said she loves "hearing people scream their favorite song." Some songs have worn out their welcome sufficiently for Bea to temporarily retire them. But certain old war horses like "Brick House" still get people from all ages out on the dance floor. "Having people ask for 'one more song!' is the greatest feeling ever."
Finalist: DJ Gavin Roy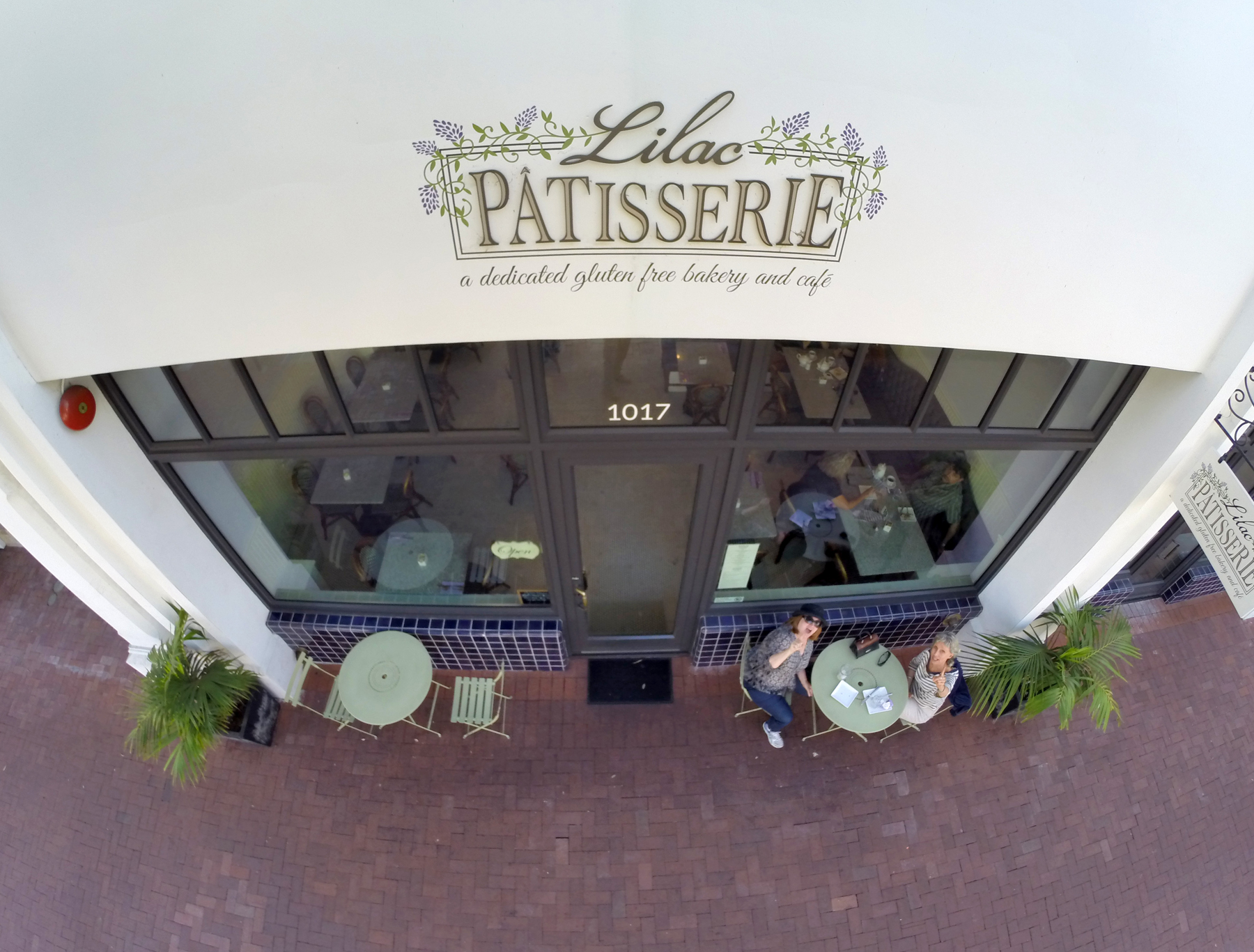 By Paul Wellman