Living
Firestone Supports Romney in Presidential Race
Kucinich's Return to SB Postponed Due to Family Death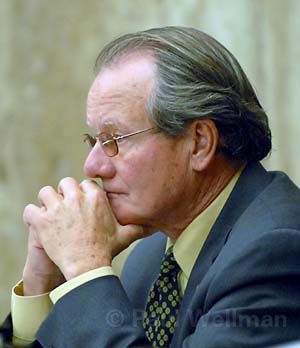 Santa Barbara County Supervisor Brooks Firestone has endorsed former Massachusetts Governor Mitt Romney for President, Romney's campaign announced today. Romney is in a tight race with former New York City Mayor Rudy Giuliani and former Arkansas Governor Mike Huckabee for the Republican nomination. There are only 13 days until Iowa kicks off a two-week flurry that should determine the nominations for both the Democrats and Republicans.
Firestone joins Rep. Wally Herger from the state's second district in supporting Romney today. "Brooks understands the importance of a strong economy as a critical component to keeping our nation strong and providing jobs for hardworking Americans," Romney said in a statement. "I am proud to have him on my team and look forward to working with him to strengthen California and our nation." Romney has yet to visit the county during this election cycle. Firestone has been a supervisor since 2004 and previous served two terms as an assemblymember. He also unsuccessfully ran for Congress. He is widely known for laying the foundation for the wine industry in Santa Barbara County. Earlier this year, Firestone's family sold its 480 acres of land as well as its label for an undisclosed price.
"Governor Romney's commitment to better health care, better schools, lower taxes and reduced government spending speaks to his character and is indicative of how he will lead our nation," Firestone said in a statement. "There is no other candidate who has spent time in the private sector creating jobs and solving the seemingly impossible. Californians would be hard-pressed to find a better leader with the experience we need in our next president."
Giuliani has visited the county twice during the election cycle for big time fundraising as well as a whirlwind visit to Joe's Cafe. No other Republican candidate has ventured into the county. Democrats Barack Obama and Dennis Kucinich have both visited Santa Barbara. Kucinich was supposed to pass through again on a "Peace Train" tour on Sunday, but will be in Ohio for the funeral of his brother, who passed away earlier this week.