Food & Drink
Dos Carlitos Restaurant & Tequila Bar
Upscale Mexi-Fresh Restaurant in Santa Ynez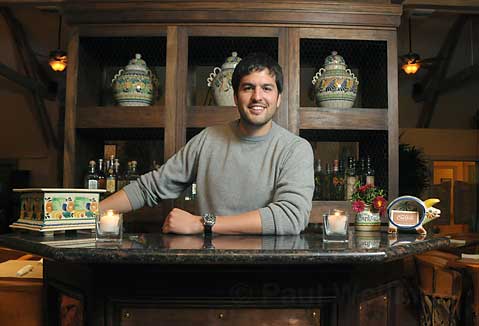 Where: 3544 Sagunto St., Santa Ynez; 688-0033; doscarlitosrestaurant.com.
What: A Mexi-fresh restaurant and tequila bar that provides an upscale dining experience indoors or on a warm outdoor patio in Santa Ynez.
How Much: Lunch grilled sandwiches $9.50-$12.50, dinner especialidades Mexicanas $14.50-$20.50.
The Dish: Although a restaurant formula with a proven track record of success is seldom multiplied by three locations without seemingly spreading a good idea too thin, Dos Carlitos maintains the highest quality of ingredients and freshness as its Santa Barbara and Montecito sister restaurants, Carlitos and Cava. The newest member of the trio opened this year on Santa Ynez's Sagunto Street, and the combination of Mexican fare and an upscale dining experience is unmatched in the area. Portions are ample, plates are colorful, and bean/corn salsa flows in an all-you-can-eat manner for dipping freshly prepared blue and yellow corn tortilla chips. Traditional Mexican specialties are filling yet fresh, using the grilling method most frequently to char vegetables, rib eye steaks, fresh mahi mahi, rock shrimp, or chicken. The homemade tamale trio (chicken, beef, and corn) is a favorite for starters, as well as the grilled chicken quesadilla with sweet Manchego cheese, caramelized onions, poblano chiles, and guacamole. Vegetarians favor the grilled vegetable tostada, while adventurous and hungry meat lovers gear toward the grilled churrasco rib eye steak (grilled Anaheim chiles with queso fresco, roasted red potatoes, and chimichurri sauce).