Briefs
Shaping Tomorrow's Goleta Beach
Parks and Rec Committee Votes in Favor of New Plan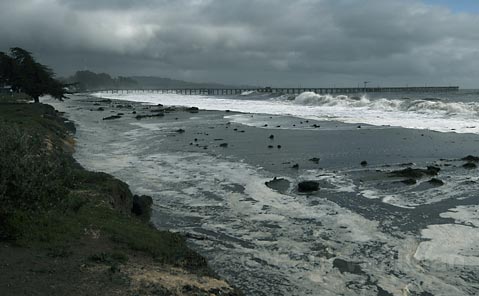 Last summer, the California Coastal Commission essentially sent the county's long-stewing and hard-fought plans to save Goleta Beach back to square one. Forced to scrap a sand-saving scheme that would have put pilings in the water running parallel to the pier and thus, at least in theory, prevent sand from flowing down coast, the county has attacked the Goleta Beach debate from a entirely new angle in recent months. Last week, the Parks and Recreation Committee vote 4-1 in favor of a multi-pronged approach called, simply, "Goleta Beach 2.0".
Looking to employ some planning kung fu and allow Mother Nature to reclaim a bit of her historical territory, the new—and potentially less expensive—Goleta Beach plan, according to Erik Axelson, deputy director of County Parks, calls for giving up the two clusters of parking spaces (roughly 170 of the 600-plus in the county park) at the end of the lot closest to UCSB, letting erosion take its course and return the spaces back to beach, relocate the three major utility pipes currently running through the area (a gas line, a wastewater line, and a massive reclaimed water line that feeds, amongst others, UCSB, the Bacara, and Glen Annie golf course), establish an offsite parking lot, and re-double the cultural and educational components of the county's most visited park with walking trails, a new bike path and, perhaps, a water taxi that shuttles folks from the new parking area to the beach via the slough.
Thanks to the Coastal Commission's vote, Goleta Beach 2.0 is slated to go before the supervisors for discussion before the end of April. In the meantime, the still-forming plans are headed to the county's Planning Commission on April 7.