Film & TV
Collapse Screens at UCSB
New Film Explores Conspiracy Theories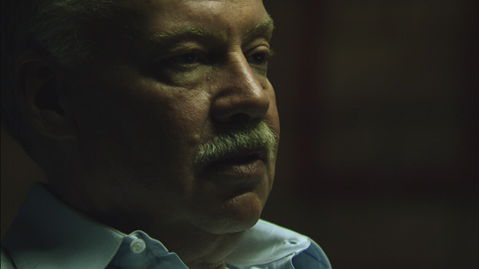 Documentaries don't get much starker than one man being interviewed, but when that one man's message concerns the collapse of society as we know it, the stripped-down format works just fine. That's the formula for the conspiracy-laden film Collapse, in which former Los Angeles police officer Michael Ruppert spills all his beans about the truth, implications, and imminent doom concerning peak oil, the belief that the planet is running out of fossil fuels.
After turning down an offer by the CIA to become involved in an illegal drug-running scheme more than 30 years ago, Ruppert left law enforcement to become a journalist who "connected the dots" between reports from around the globe to show how governments, mainstream media, and an entire cast of corrupt characters conspired to make buckets of cash while keeping the rest of us in the dark. He then disseminated his theories—many facets of which have indeed come to pass—by writing three popular books and publishing his From the Wilderness newsletter, which Ruppert claims was regularly read by influential politicians and businessmen. Collapse, however, takes Ruppert's message to a much wider audience and presents his most dire assessments in a digestible 82 minutes.
In anticipation of the film's screening at UCSB's Campbell Hall on Monday, May 17, at 7:30 p.m., Ruppert shared his latest thoughts with The Independent. What follows is an edited version of that discussion.
The film ends saying that you gave up your advocacy. Is that true? It was true at the time, because I was hoping to have some income from the movie to live on. But it's been pirated almost two million times around the world, and that cost me 30 cents a shot—you can do the math—so I'm back. We're getting ready to launch CollapseNetwork.com this week, and that's going to be a big Web site. And half of the predictions I made in the movie have already come true, so things are deteriorating at a frightening speed.
In an age when people seem more willing than ever to believe in alternative explanations of the world, why hasn't the mainstream embraced your beliefs? The mainstream media is owned by corporations, which are stuck in an infinite-growth paradigm. They cannot do anything that will affect their share values. They won't … The mainstream media has lied so long that if they started backtracking, they would lose credibility. Of course, they're losing credibility anyway. What's comforting is that, if you look at our Facebook page, we have 5,500 fans around the world, and I have 2,000 fans on my personal page. It is very clear that, around the world, there are millions if not tens of millions who understand the issues.
You survived attempts on your life when you turned down the CIA's drug-running offer years ago, but have you had any threats recently? Nobody messes with me physically now. I'm too famous for anyone to shoot me. It would sell millions of copies of my books and two million copies of the DVD.
So what can we do to stop the collapse? Any advice I give is client-specific. There is no piece of advice that applies to everybody. Everyone lives in circumstance with different economic and physical issues around them … But local food production is absolutely the number-one concern.
The film certainly got your message to more people, right? Absolutely. I couldn't be happier with the film itself. In terms of what I saw on the screen, as an analogy, it was the experience of having read a really wonderful book and then having watched a movie that was incredibly true to the book.
You say that love of money is the root of all evil, but improving one's life is also part of the human condition. So how do you get people to go against their instincts? That's something that everybody has to discover internally. There are a lot of people who have McMansions and Mercedes who commit suicide, so there's not necessarily a correlation between inner happiness, peace, and fulfillment, and the amount of physical possessions you have and the amount of material resources you consume.
To me, Native American spirituality has the best grasp on the relationship between man and the planet. That's where we have to go. Money has to be based on something finite and solid, like energy, so that it cannot be created out of thin air … The infinite-growth paradigm is the ultimate enemy and the infinite-growth paradigm is rooted in money.
4•1•1
Collapse screens at UCSB's Campbell Hall on Monday, May 17, 7:30 p.m. Call (805) 893-3535 or see artsandlectures.sa.ucsb.edu for tickets. For more on Michael Ruppert, see CollapseNet.com.