Briefs
More Changes for PBS in S.B.
New Carrier KOCE to Change Name to PBS SoCal
Fully embracing its new partnership with PBS, Orange County-based KOCE — which will pipe Public Broadcasting Service shows to Santa Barbara's Cox customers come January 1 instead of KCET — is changing its name to PBS SoCal. The new marketing strategy, explained KOCE president Mel Rogers, is just another move made by his station to embrace its budding relationship with what he called "the best media brand in the country." The new name will become official right after the New Year. The station's call letters will remain the same.
Cox's new channel lineup, said a company spokesperson, will look like this: PBS SoCal, Channel 10; PBS SoCal HD, Channel 710; KCET, Channel 129; and KCET HD, Channel 708.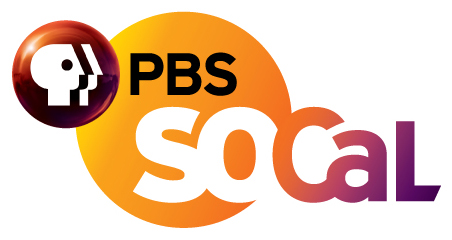 Los Angeles-based KCET dropped its beloved lineup of PBS shows after failed contract negotiations earlier this year. The decision, said Rogers, is "bewildering" to many considering the undeniable popularity of shows like Nova, Frontline, and Antiques Roadshow, though industry insiders have speculated that KCET's increasingly L.A.-centric attitude may have played a role in dissolving the 40-year pairing. Rogers said he's not worried about the KOCE-PBS merger going the way of the failed KCET-PBS partnership, explaining he has nothing but the highest respect for the people working at the Public Broadcasting Service and that all their dealings together so far have been without complaint.
KOCE will also relocate its headquarters from Huntington Beach to Costa Mesa, a move already in the works before the station announced it would become the South Coast's main PBS carrier. Rogers, who's nothing if not giddy about the new partnership and increasing his station's five million monthly viewers by thousands more, said KOCE will cut back on reruns of its Orange County-specific shows to make room for more PBS airings. But while the station plans on expanding its slate of daytime kids' shows, it won't be able to air Charlie Rose or Need to Know episodes for another year because of prior commitments to other programs.
Rogers emphasized that a "vast majority" of the PBS lineup currently brought to Santa Barbara by KCET will remain the same. The way it looks right now, 60-70 percent of Santa Barbara's PBS watchers will notice little or no difference in their viewing experience come January 1, he said, explaining over-the-air (think rooftop antennas) and satellite customers may have to wait a month or two longer for PBS SoCal's signal to reach their homes.
Here is a list of what and when primetime shows will be broadcast when the switch happens:
Sunday:
8 p.m. – Nature
9 p.m. – Masterpiece
Monday:
7 p.m. – British Antiques Roadshow
8 p.m. – Antiques Roadshow
9 p.m. – American Experience
11 p.m. – Tavis Smiley
Tuesday:
8 p.m. – Nova through 1/12, after 1/12 PBS Specials
9 p.m. – Frontline
11 p.m. – Tavis Smiley
Wednesday:
9 p.m. – Nova beginning 1/19
9 p.m. – Great Performances at the Met (once a month)
10 p.m. – Nova Science Now
11 p.m. – Tavis Smiley
Thursday:
7 p.m. – This Old House Hour
8 p.m. – Huell Howser
11 p.m. – Tavis Smiley
Friday:
7 p.m. – McLaughlin Group
7:30 p.m. – Inside OC
8 p.m. – Washington Week in Review
8:30 p.m. – Keeping Up Appearances
9 p.m. – As Time Goes By
11 p.m. – Tavis Smiley
Saturday:
7 p.m. – Lawrence Welk
9 p.m. – Great Performances (as available)
Check out PBS SoCal's new Web site for more information on show times and offerings.