Briefs
Mize Sentenced for Juvenile Hall Beating and Gang Jump-In
Additional Years of Prison Time Overlap Previous Sentence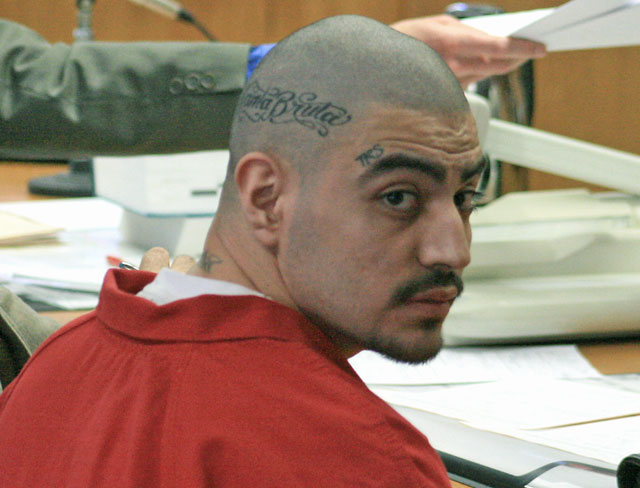 Less than a week after notorious Santa Barbara gang member Ruben Mize was sentenced to 60 years to life in prison for his involvement in several brutal attacks — including the 2007 murder of 16-year-old Lorenzo Carachure — he was sentenced today to four years in a 2009 Juvenile Hall assault case, and three years, four months for jumping a 13-year-old into the Eastside gang in 2008. During the viscous ritual, a piercing was reportedly torn from the teen's skin.
Deputy District Attorney Hans Almgren argued that the additional time should be tacked onto the end of Mize's 60-year sentence. Defense attorney Joe Allen countered that Mize was very young when he committed the crimes and he's already going to prison for a very long time. "When is enough, enough?" he asked the court. Judge Clifford Anderson, though explaining he didn't quite agree with Allen's reasoning, ruled that the two additional sentences will run concurrent to Mize's 60-year term.
Almgren explained in an email following the hearing that Mize will be eligible for parole only after he spends the six decades behind bars.
After the rulings were made, Allen requested that Mize be transported to prison immediately. (During Monday's hearing, Mize could be heard quietly but emphatically urging Allen to speed his sentencing hearings along.) Anderson said he had no control over the Sheriff's bus schedule.