Courts & Crime
Bicyclist Chokes on Bag of Crack; Parolee Eludes Officers
Busy and Strange Weekend for Santa Barbara Police
Santa Barbara police officers were kept busy this weekend, said department spokesperson Lt. Paul McCaffrey, as they "dealt with a variety of substance-abuse issues and wanted subjects."
Here are a couple of the incidents McCaffrey reported:
While officers patrolled in the 900 block of San Pascual Street at around 9:30 p.m. on June 3, they saw Myron Young approaching by bicycle on the sidewalk. Recognizing him from prior arrests, they called out to him to stop riding on the sidewalk, but he ignored the order and tried to ride away. One of the officers wrenched him off the bike, and a struggle ensued in the street. As they handcuffed Young, 47, officers noticed he was having trouble breathing. He was taken to Cottage Hospital where medical staff determined he had swallowed a plastic baggie filled with crack cocaine. It lodged near one of his lungs, nearly blocking his airway. Surgeons removed it. Young is expected to recover, then face criminal charges.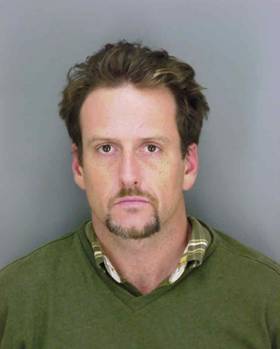 At 7:45 p.m. on June 3, an officer near 1200 Castillo Street tried to pull over a VW van driven by wanted parolee Seth Caspers. Caspers, 39, kept driving slowly through the neighborhood for a few blocks, eventually abandoning the van while it was still in motion at the dead end of 1400 Euclid Street. His passenger reportedly reached over to hit the brakes while Caspers jumped out. The passenger was arrested on drug charges and parole violation, but Caspers escaped. A few hours later, police were called to a break-in at a Castillo Street residence, a few blocks from where Caspers was last seen. He reportedly climbed through a back window, drank a few beers, and ate some food. He also ditched the white polo shirt he was wearing and put on a dress shirt and pair of Nikes he found in the house. Caspers remains at large.