Briefs
Less Funding for Jail's Illegal Immigrant Inmates?
Sheriff Bill Brown Pleads with Congressional Reps to Save Custody Deputy Positions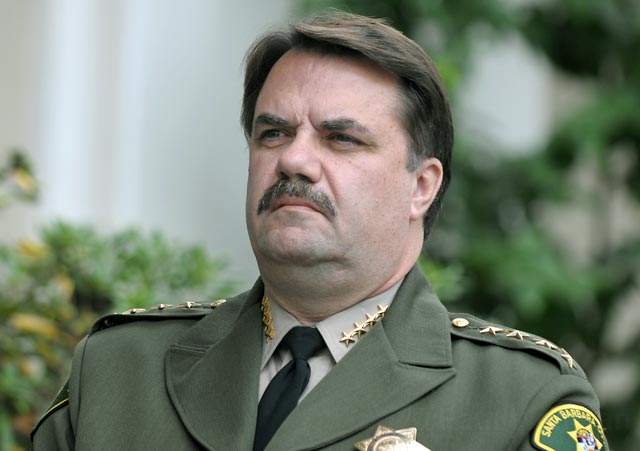 Sheriff Bill Brown's department has lost 91 positions over the last four years because of budget cuts, and staffing levels equal those from more than a decade ago.
And now, as the federal government works on its own budget, Brown might find himself in more of a pickle, thanks to proposed cuts at that level. Last month, the House Appropriations Committee proposed discontinuing funding for the State Criminal Alien Assistance Program (SCAAP), which dishes out cash to state and local agencies to help offset costs of housing criminal aliens in jail facilities.
The sheriff received $576,500 out of $128.9 million in SCAAP funding awarded to California last year. Of that $128.9 million, $88.1 million went to the state, and $40.8 million was distributed to counties. "In years gone by, it hasn't been as big of a chunk of the budget as it is now," Brown explained.
Concerned the funding might be slashed, Brown wrote a letter to Representatives Lois Capps and Elton Gallegly, along with Senators Barbara Boxer and Dianne Feinstein, outlining how — as a result of the cuts — the sheriff "would almost certainly have to lay off four or five custody deputies."
The percentage of undocumented aliens in County Jail sits anywhere between 12 and 18 percent, while custody operations cost the county approximately $40 million last year. Breaking the numbers down, that means between $4.8 million and $7.2 million is spent annually housing illegal immigrants in the county jail.
This is but the beginning of a long process on Capitol Hill, but Capps, in response to Brown's letter, said she would be working to get the funding restored. "The proposed elimination of funding to help California cover the cost of incarcerating undocumented criminal offenders is yet another example of the misplaced priorities of the majority in the House of Representatives," she said.
"The State Criminal Alien Assistance Program has long enjoyed bipartisan support from members of the California delegation, and I'm disappointed that's not the case this year. The elimination of this funding is particularly egregious given that House Republicans have shown no appetite for taking up comprehensive immigration reform."