Briefs
Police Investigate String of Prowling, Sexual Assault Cases
Victims Live In and Near Sumida Gardens Apartment Complex
Goleta Police are investigating a series of reported sexual assaults and prowling incidents in and around the Sumida Gardens Apartment Complex over the past year, said Sheriff's Department spokesperson Drew Sugars in a prepared statement.
During the most recent case – which took place at 3:17 a.m. on Saturday, August 6 – a woman who lives in one of the apartment units called police to report that a man had broken into her residence while she was asleep and attacked her. The suspect, wearing a hood, fled when the woman screamed for help.
Despite deploying Sheriff's deputies, a K-9 team, and forensics personnel, authorities were unable to locate the suspect.
Since September 2010, said Sugars, there have been four similar incidents within a one-mile radius of each other. They haven't been officially connected, and detectives are working to identify a suspect or suspects. Anyone who has seen anything out of the ordinary or anyone acting suspiciously is urged to call the Sheriff's Tip Line at (805) 681-4171.
Timeline of Previous Incidents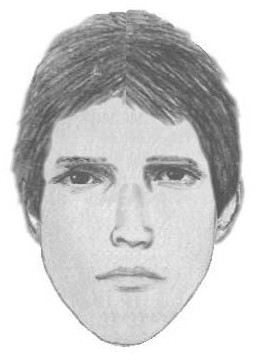 Friday, September 10, 2010, 9:30 p.m.: A woman who lives in an apartment complex off South Patterson Avenue near Highway 101 discovered a naked man sitting outside her unit. The man asked to be let inside, but walked away when the woman threatened to call police. He was described as white, in his mid-20s, approximately 5'10"-6'00" in height, average weight, shaggy blond hair, pale eyes, and clean shaven.
Saturday, September 11, 2010, 12:45 a.m.: A woman who lives in Sumida Gardens reported being the victim of a home invasion sexual assault. It's thought the suspect entered through a kitchen window. The victim was unable to see the suspect's face, who she described as possibly a Caucasian male of small stature.
Saturday, January 1, 2011, 12:45 a.m.: A woman who lives in Sumida Gardens reported a prowler in the patio area outside her apartment. The man left the area after seeing the woman call 9-1-1. The prowler was described as white, 5'6", thin build, clean shaven, possibly blond hair and eyebrows, and wearing a dark knit beanie pulled down over his ears.