Briefs
Assistant CEO Takes Carmel City Administrator Position
Jason Stilwell Credited with Helping Close Santa Barbara's Budget Gap
Dr. Jason Stilwell, who has worked for the county since 2003, is set to be the new city administrator for Carmel after the city council there approved his contract Tuesday afternoon.
The terms of the contract weren't immediately available, though according to a recruiting website, the city administrator makes $11,500 a month. Stilwell made slightly more than $175,000 in 2010 in Santa Barbara County. According to a news report in the Carmel Pine Cone, Stilwell was one of 128 people to apply for the job.
A small city in Monterey County, 120 miles south of San Francisco, quaint Carmel is known for its natural beauty and artistic history. Actor Clint Eastwood served one term as mayor, from 1986 to 1988. The city has less than 4,000 residents, while the city administrator oversees a staff of 76 people and a $14 million budget.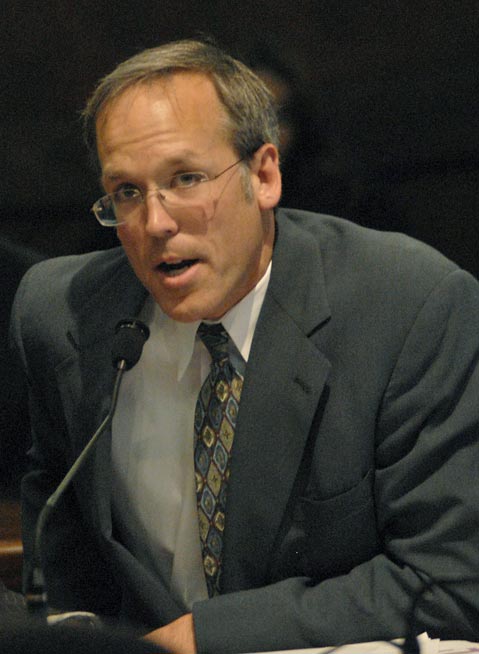 "We're looking forward to having him here," said Carmel City Councilman Ken Talmage. "We welcome him very enthusiastically."
Stilwell most recently worked for Santa Barbara as an assistant CEO/budget director. He also spent time as the interim parks department director. He went to school at Cal Poly, San Luis Obispo, received his Masters in Public Administration from San Jose State and his PhD in Public Affairs from the University of Colorado.
CEO Chandra Wallar said Stilwell's position would be filled eventually. Over the last several years the number of assistant CEOs has dropped dramatically, from five to just two. Some, like longtime administrator Jim Laponis, retired, while others have moved onto other jobs.
Stilwell is known as a strategic thinker with a good sense of humor, and had a good reputation in the halls of the county administration building. "Without Jason's guidance it would've been much, much harder…to close the budget gap," Wallar said.
He steps into a difficult position in Carmel. The most recent city administrator retired in February after the city had to settle a sexual harassment lawsuit filed against him by a female employee who said her position was cut after she refused his advances.