Briefs
Year in Review: Our Favorite Articles
Indy Writers Pick a Few of Their Faves for 2011
To help us all remember those critical bits of 2011 that we may have forgotten, I asked The Santa Barbara Independent's writers to send me links to articles that they felt most proud of this year. Despite my prodding, I only got about 30 percent of the people I asked to send me a response — excuse: busy holiday week, apparently — so here's a rundown of what these particularly exemplary and helpful journalists chose, and a little bit about why, in my own words. Happy remembering. And if you think we missed one of our best articles, feel free to drop your own link in the comments below.
Ethan Stewart
The Indy's longtime reporter on education, the environment, and extreme sports picked highlights from one of each of those beats as some of his best 2011 work. His enterprise reporting led the way on the controversial changing of the guard at Santa Barbara City College, as evidenced in August 4's Leadership Change at SBCC. Equally out-in-front has been his continual coverage of what's going down at Naples on the Gaviota Coast, a developer-versus-conservationist battle for the ages that was all but killed this past year, as reporter in June 30's Broken Dreams, Budding Promises. And then, on the fun in Gaviota department, Stewart delivered a slice of physical endurance and extreme athletic insanity in his May 19 report on the Ocean Canyon Ridge Challenge.
Nick Welsh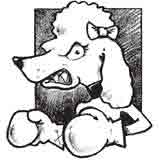 Our resident Angry Poodle couldn't narrow his list of hits too well, and I wasn't about to make those hard choices either. Among his 2011 personal favorites are:
• March 24's Barking Dogs of Diablo Canyon, about the feds trip to our regional nuke plant and what they saw;
• May 15's satirical report on Mayor Helene Schneider's lawsuit to stop the end of the world in response to doomsday sayer Harold Camping;
• June 2's Seven Habits of Highly Effective Dogs, about the Santa Maria mayor's unique ability to insult the Mexican Consul in just 100 or so words;
• June 16's Dogs of a Feather Flock Together, about Lompoc resident Hobert Parker's fight against Vandenberg for free speech;
• September 8's Stand By Your Dog, which sets the Kardashian wedding scandal against more international war crimes;
• September 22's Flaming Dogs, a look inside the decision to change status of the county's air tanker base;
• and October 13's Dead Dogs Wag No Tails, an attempt to find facts amidst cops and the campaign trail.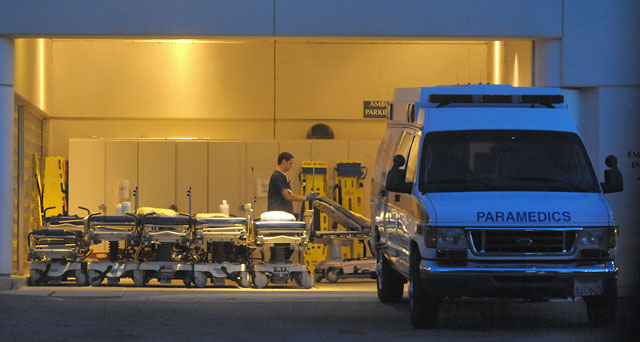 Tyler Hayden
In between editing the news every week for print and keeping the online stories flowing each day, somehow our news editor Tyler Hayden finds the time to do his own reporting and writing too. In the March 17 cover story Call Security, he revealed some ongoing intrigue at Cottage Hospital, where security guards were the focus of various lawsuits claiming that they abused their privileges and beat up on citizens. Also in March, Hayden told the odd tale of "screenwriter" Steven Kunes and his life of lies and scams in the article Stranger than Fiction . On June 16, Hayden's profile of Wayne Rosing in the article Google Mastermind Turns to the Stars introduced us all to a tech wizard who's making Goleta an astronomical hotbed. For a bit high-flying excitement, Hayden joined the crew of Channel Islands Helicopter for a memorialization of Michael Jackson view of Neverland from Above. In September, Hayden's Flower Power Revival report showed how Colombian growers are pushing Carpinteria flowers folks out of business. And just last month, Hayden also delved into the bizarre and fatal fire near the waterfront for his December report Who's the Blame for the Fatal Fire?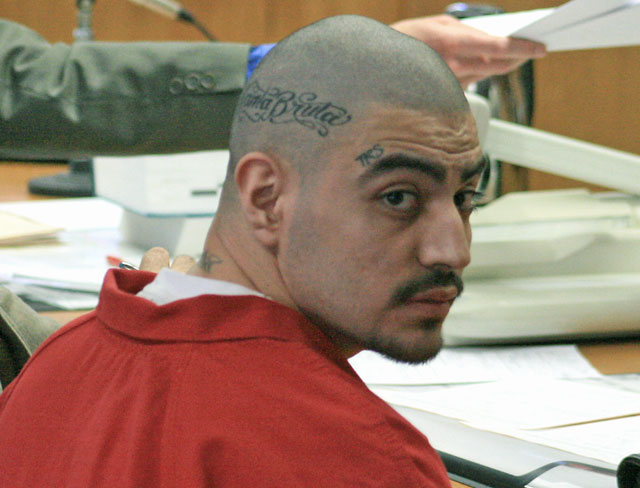 Chris Meagher
Reporter Chris Meagher spends a lot of his time focused on county government and the criminal courts of Santa Barbara, but his best work of 2011 may have been his honest and hilarious fashion journalism, as evidenced in his July 10 Saturday with the Royals article about Prince William and Princess Kate coming to the Santa Barbara Polo Club. But back to his bread-and-butter reporting, highlights included his coverage of the Ruben Mize trial in May 9's Bye Bye Ruben Mize and the November 30 report about the DA's decision not to file certain charges in the highly controversial Anthony Denunzio arrest. On the longer, thoughtful feature front, Meagher did what he could with his reporting to help save a longtime community resource in July 14's Primo Boxing On the Ropes cover story.
Brandon Fastman
Our most recently enlisted staff writer Brandon Fastman proved an integral utility reporter in 2011, jumping from one issue to the next with ease. Such breadth is best witnessed in this combo: a February article on his difficulty in covering a Republican event at the Ronald Reagan Center here, an August profile of Santa Barbara's only mohel here, and a cover story on the how the Occupy movement affected Santa Barbara here.
Starshine Roshell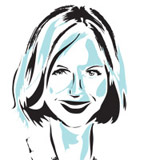 Everyone's favorite lifestyle and parenting columnist Starshine Roshell tallied a whopper year of columns, and her three faves are:
• Don't Say Gay, about the plight to ban even talking about homosexuality in schools;
• Population Seriously Scary, about what will come of the globe's increasingly crowded state;
• Circumcision: Cut It Out?, about one of the more dicey (ha!) topics to bring up at cocktail parties.
Aly Comingore
Our pop culture editor had her hands full with music, film, and more this year, but not so much that she couldn't pull off a few hot interviews and reviews of her own. The tops:
• a racy interview with hip-hop superstar Whiz Kalifa
• a chat with one of the bearded dudes from Fleet Foxes
• and an insightful report from the Santa Barbara Bowl's underattended Bright Eyes concert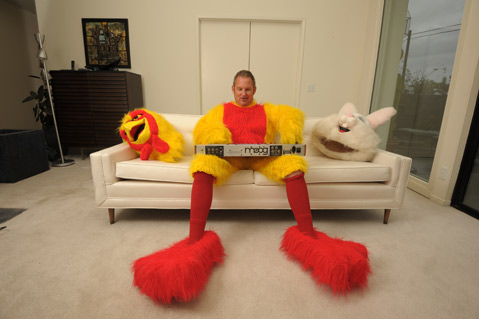 D.J. Palladino
Our long time arts writer continued his usual contributions of film and concert reviews along with the occasional blessing of a feature. Palladino's 2011 highlights were certainly his profile of Parry Gripp, his inside report from the offices and home of Lynda.com, and, on the storied venue's 80th birthday, Three Reasons to Love the Arlington.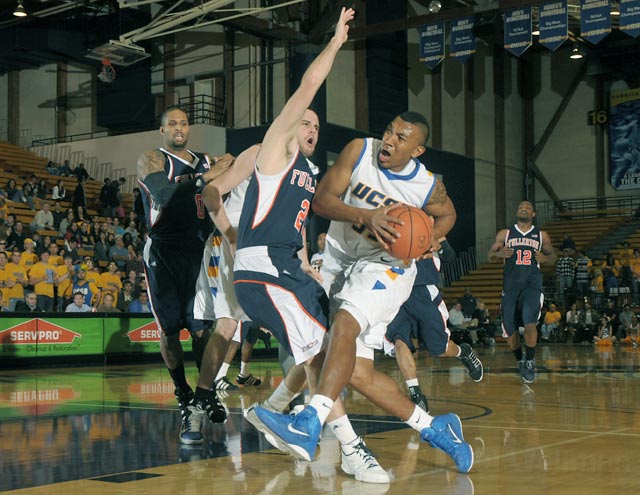 John Zant
Veteran sports writer John Zant contributes a column every week to our printed edition, but also finds the time to submit a regular sports schedule as well as occasionally online only articles about breaking sports news. Though sports reporting by nature can become irrelevant following the next day's match, much of Zant's 2011 work remains entirely relevant as we enter 2012, such as Dylan Axelrod starting his major league pitching career, the rising start if UCSB basketball phenom Orlando Johnson, and a report on New Orleans Saints quarterback Drew Brees at training camp.
In the online only department, Zant got a quick response from UCSB players and coaches on the plane crash deaths of Oklahoma State basketball coaches and a commentary on how the UCSB volleyball team showed better sportsmanship than the Lakers in their championship defeat.
Martha Sadler
Our Opinions Page editor Martha Sadler submitted the following articles as some of the year's best work from our online-only columnists, a talented a growing team of writers who submit to Independent.com because they are passionate about their causes and want to reach the most readers possible. They are:
• Tam Hunt's Postmortem of the Iraq War as part of his Ego, Ergo, Eros column
• Harley Hahn's The Stock Market and Faith as one of his Economics Explained columns;
• and Erika Lindeman's What Are You Grateful For as published under our Pedal On bicycling column.
Matt Kettmann
And that leaves me as the final person to deliver a list of favorite pieces over the past year. I now realize that narrowing down an entire year's work into a handful of highlights it a cruel task, so I'm gonna burn through this admittedly no-so-short list with speed.
First off, my coverage of Goleta isn't as 24/7 as it could be, but I tend to get a few scoops and cover the bigger stories with some respectable grasp on the salient issues. Among other reports, including coverage on Bishop Ranch and the mobile home issues, check out:
•Where Do All the Bobcats Go?, a look the region's wildlife corridors;
• Fight for the Future of Noleta Farmland, one of about one dozen and counting articles in the process of developing a new community plan for the Eastern Goleta Valley;
Beyond Goleta, some of my more in depth reporting included a September 15 cover story about graffiti in Santa Barbara called Tag, You're It, and a couple of cool interviews with Nicole Kidman and Sideways author Rex Pickett.
And then there's the fun part of the job: writing about wine (as in this comprehensive look at Funk Zone Wineries which was part of our Funk Zone Cover Story); submitting my body to physical punishment (as in my six month Crossfit experience, which started here); and checking out some of the interesting people, places, and things to do: Wandering Mountain Drive's Wacky Hermitage, blasting carp with arrows at Lake Cachuma, and standing up against the locals in defense of Old Spanish Days in my August 5 article Why Fiesta Doesn't Suck.
Well, that's enough self-indulgence, so happy new year!