Courts & Crime
Plea Deal Reached in Nursing Home Abuse Case
Brain Watt Admits to Neglecting Dependent Adult
A former employee of the Central Coast Nursing Center pleaded guilty last week to neglecting a dependent adult under circumstances likely to produce great bodily harm.
Brian Watt, who was 29 years old at the time of his arrest in September 2011, had worked as a certified nursing assistant at the center. He was already serving a two year prison term, however, when he was arrested, related to a charge in Ventura of a sexual relationship with an underage female.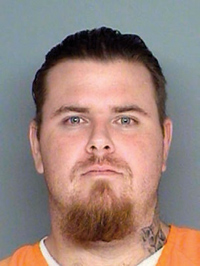 He had to register as a sex offender for life related to that offense, Senior Deputy District Attorney Mary Barron said.
Watt – who is still serving out his prison term – will be sentenced next month to three years of probation, Barron said. He had originally been charged with a lewd act on a dependent adult, felony sexual battery on an institutionalized victim, and misdemeanor abuse of a dependent adult abuse.
Watt will not be able to work as a caretaker for the elderly while he is on probation, and his record will come up during required background checks should he apply to work at another facility, Barron said. "It was in the best interest of our case and our victim to settle," she said. "It was a fair resolution."
Watt was one of two men who worked at the nursing center arrested by authorities last year. The other, Hugo Rendon, is scheduled to be in court today.