Briefs
Oracle Chairman Donates $50 Million to UCSB
Jeff and Judy Henley Make Largest-Ever Donation to University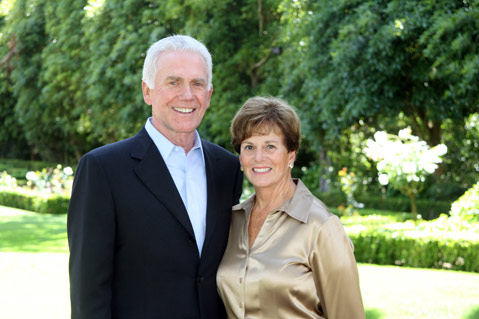 UCSB officially announced on Saturday that Jeff and Judy Henley are donating $50 million — the university's largest donation ever. Jeff Henley, a UCSB alumnus and chairman of the board of the tech behemoth, Oracle Corporation, has given generously to UCSB since moving to Santa Barbara in 2000. The front gate to the university is named after him and Judy who contributed to its design. He also created an endowed professorship in the Economics department and helped found the Institute for Energy Efficiency (IEE), the largest recipient of the current award.
Thirty million dollars of the donation — which Henley prefers to call an investment — will go towards recruiting faculty and building a new facility (called Henley Hall) for the Institute which houses research projects in cutting-edge energy-saving technologies. The other $20 million is an estate commitment which will be given to the College of Engineering.
The IEE offers Henley a venue by which to focus his investment in the university, which he was surprised to see — after moving to Santa Barbara in 2000 — had grown into a word-class research institution since he graduated in 1966. "I wouldn't call myself a rabid environmentalist," said Henley. But, he added, "we all have to worry about sustainability. I'm a big believer that technology has and will continue to solve a lot of our problems."
On his generous giving to UCSB, Henley told The Santa Barbara Independent, "Part of it is I live here, part of it is I went to school here, part of it is I think [UCSB faculty] are doing a terrific job." Part of it, however, is that he has given up hope that the state of California will ever renew its commitment to the public university system. Growing up with "modest means" in Downey, Henley appreciated the opportunity to attend college without going into to debt.
Now, the University of California's viability, he believes, depends on private sources of revenue. "We have to operate more like a private university and learn to fundraise more," said Henley who joined the Campaign for UCSB as co-chair earlier this year. After taking on that responsibility, he decided that it would be best for him to lead by example.