I moved near Hendry's beach almost three years ago, but only recently became a daily beach walker. Taking my daughter's dogs out each morning, I have discovered an underground community of beach wardens and I have joined them.
By the time I arrive at 7:30, the bearded and weathered man with a broom and rake is already there, sweeping the concrete walk to the stairs, while his dog waits patiently nearby. He greets me with a kind word for my two dogs as we pass by, leashes and plastic bags in hand. He lives in the RV purchased for him by Jack, a dawn beach walker who always gifts my dogs an edible treat.
Scanning the shore on the east or dog side of the slough, another early morning walker, Josh, and I gather plastic bottles, caps, straws, broken glass and the many poop bags forgotten by dog owners. There is even the occasional dog mess left un-bagged. Presumably the owner was distracted at just the wrong moment.
One day I found a half-buried tire and tried to drag it back to the trash barrels but it was too heavy for me. My cleaning buddy, Josh, took charge. Using his leash, he tied it to his small husky and the dog joyfully dragged it off the beach.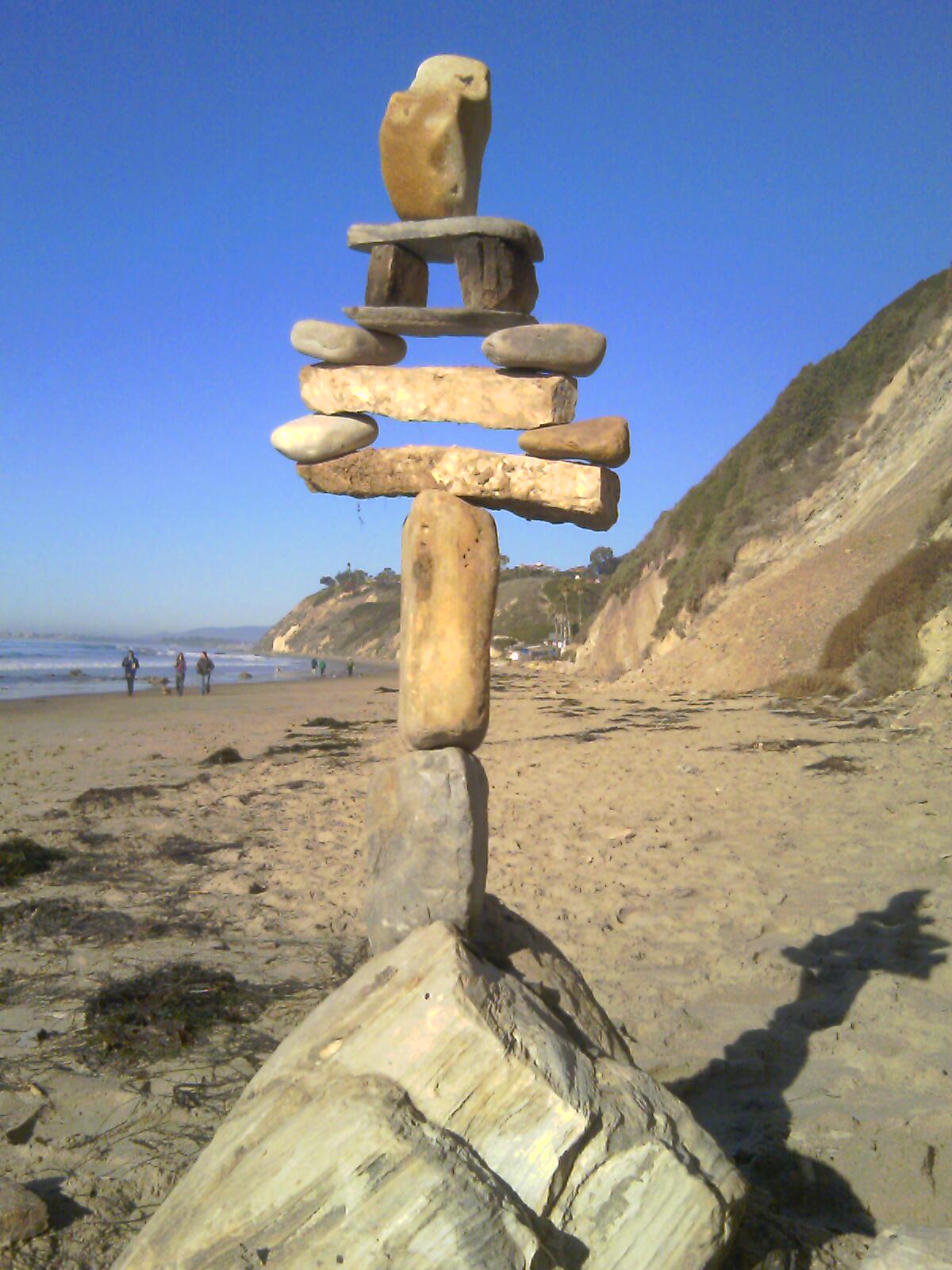 In his off hours, when the cleaning is done, Josh decorates the bottom of the stunning cliff with rock sculptures, balancing stones impossibly high only to be swept away by wind or surf later in the day.
If you and your four-legged companion join us on the beach, please remember on which side of the slough dogs are allowed off leash. Always pick up after your pooch. We don't mind the competition and wouldn't object if our dawn jobs disappeared altogether. Meanwhile, being part of a small, anonymous community that cares deeply about our beaches is a wonderful way to start the day.