Briefs
Haley Street Lamps Without Power for More than Six Weeks
Construction Work on State Street's 99¢ Only Store Affected Underground Electrical Conduit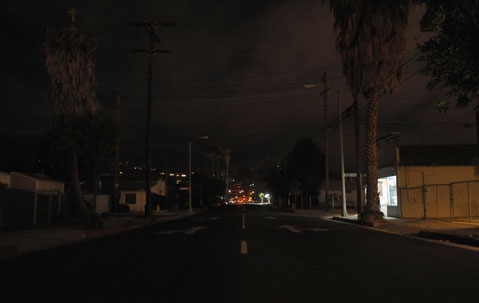 Over 45 street lamps along East Haley Street between State and Milpas streets have been dark for more than six weeks since a backhoe — working on the sidewalk in front of the 99¢ Only Store for its July 26 opening — accidentally hit a power conduit and sent a cascading outage down the city street. No homes have been affected.
Jim Dewey, facilities manager in Santa Barbara's Public Works department, explained the construction was permitted and an honest mistake was made, but he admitted repairs on the area's aging 6.6 amp power system have taken longer than expected. He said the lights should be back on any day now.
The scope of the issue surprised everyone, Dewey went on, and will cost around $40,000-$50,000 to fix. The 99¢ Only Store has paid for the majority of the repair work, though the city picked up $17,000 of the total bill because the power system needed upgrades and replacements anyway.
While electricians are tackling the problem as we speak, some Haley Street residents — as well as MTD representatives — have expressed frustration at the delay, worried that the darkened corridor has become even more dangerous at night than it already is. One neighbor living in the 700 block between Quarantina and Nopal streets said she was forced to call police the other week when two men broke into an abandoned house across the street from her home. The men were cited for trespassing, but the woman said she was woken up last night by more sounds coming from the empty house.
Dewey said his department has fielded concerns from residents and that he and staffers have done their best to provide timely updates on repair work.