Briefs
Another Great White Shark Sighting
Six-Footer Spotted Wednesday by Urchin Diver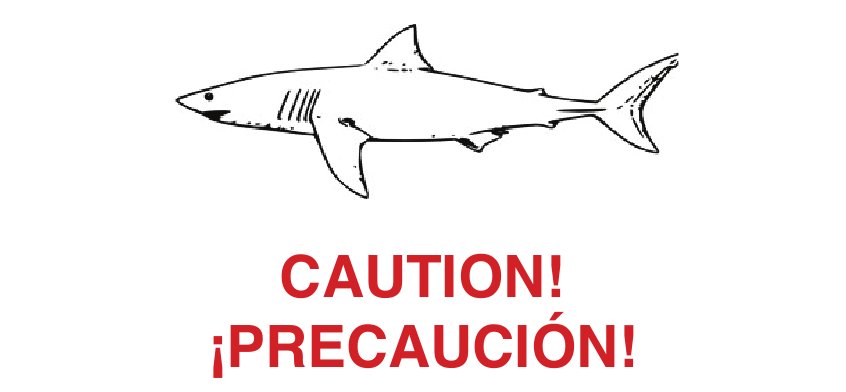 For the second time this week, a great white shark has been spotted in Santa Barbara waters. Acting Waterfront Director Karl Treiberg said an urchin diver on Wednesday saw an estimated six-foot-long great white in 20 feet of water off shore from the Mesa lighthouse.
On Tuesday, a surfer off Leadbetter Point reported to city officials that he saw a great white cruise by, its dorsal and tail fins both out of the water. The surfer said the distance between the fins, called the "spread," was around six or seven feet. Earlier that same day a stand-up paddleboarder saw what she described as a juvenile eight-foot great white off Carpinteria City Beach. Adult great whites have been known to reach 20 feet in length.
After Tuesday's sightings, Santa Barbara's waterfront department posted "swim at your own risk" warning signs at 14 beach locations and on the lifeguard towers between Leadbetter Point and East Beach. Those signs were scheduled to stay up for 72 hours (until Friday at sunset) if there were no more sightings or evidence of shark attacks on marine life.
But because of Wednesday's encounter, the warnings will remain until Saturday. "Leaving the signs up for another day seemed like the prudent thing to do," Treiberg said. The sign strategy was implemented this summer, he explained. The placards were last posted July 24 after an injured sea lion washed up on East Beach, a large bite taken out of it by what experts believe was a great white shark.
On July 8 there were sightings of an estimated 15- to 17-foot shark swimming near the surface some three miles north of Santa Cruz Island in the waters of the Santa Barbara Channel. Additionally, in late April, a nearly 300-pound female sea lion was found in the waters near Stearns Wharf, presumed to have been on the receiving end of what authorities believed was a great white shark bite.